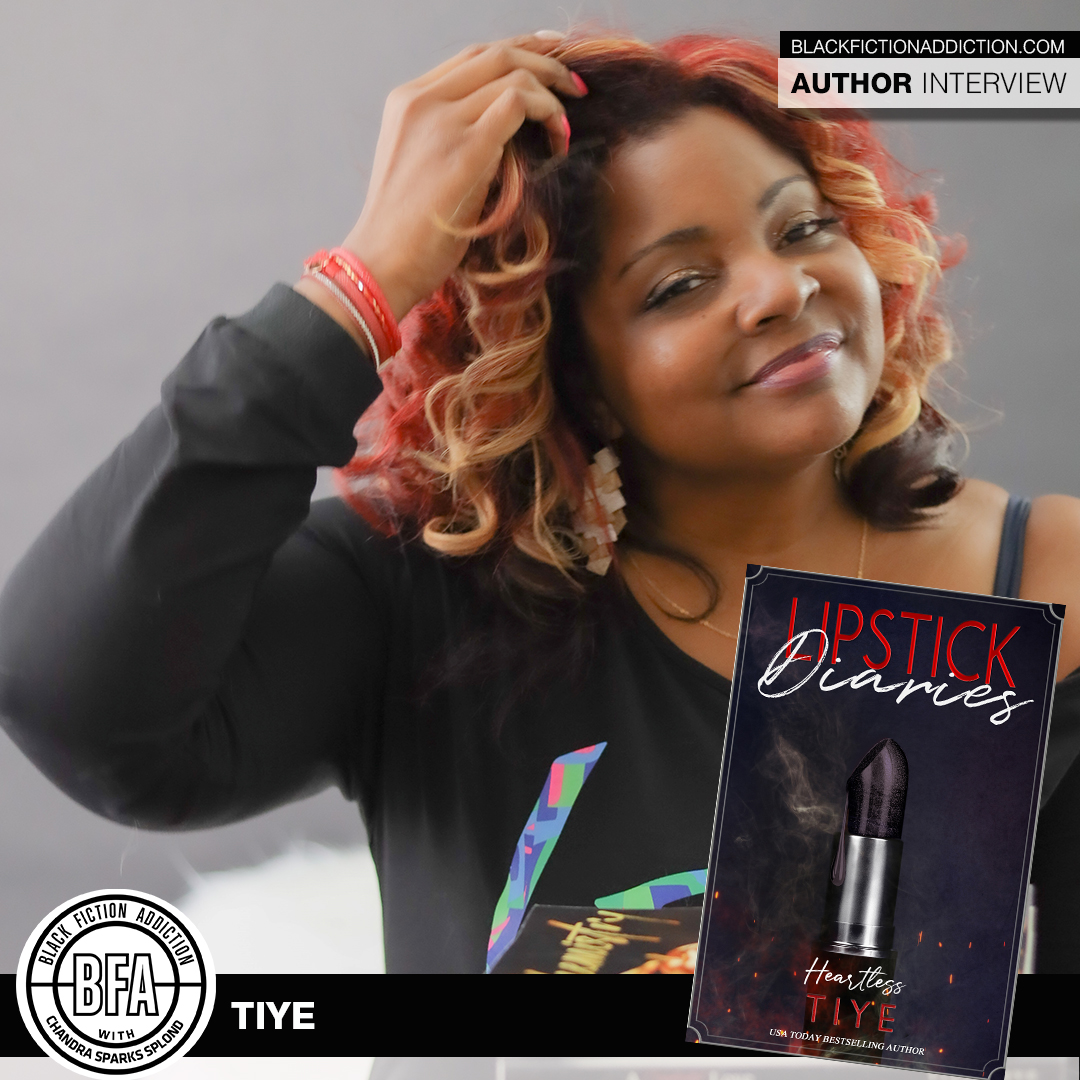 Contemporary romance author Tiye is wrapping up her Lipstick Diaries series. I recently spoke with her about Lipstick Diaries: Heartless.
Tell me about your latest book.
My latest book is entitled Lipstick Diaries: Heartless. It is the last in the Lipstick Diaries series. It's an office romance and enemies-to-lovers romance with a revenge element. Protagonists are Zsa Murphy and Adonis Thorne. He's her new boss in a role she thought she would get promoted. He's also a person from her past that caused her pain, so she hates him but soon realizes that the fire between them isn't just anger. It can be read as a standalone, but it is also the last book in the series so the reading experience is that much richer if you've read them all.
Why did you decide to write it?
I actually asked readers for trope ideas, and my Lipstick Diaries was born. The series is based on tropes my readers chose.
Who is your favorite character in the book and why?
Zsa. She has a past trauma that has reared its ugly head throughout her life. She recognizes it but believes that is her lot in life until her friendships start to matter and love enters her life.
What was the hardest part about writing the story?
Sticking to the script that Zsa hated Adonis. I loved Adonis soo…writing how she fought against her feelings was hard. LOL
If you were to write a book about your life, what would be the title and why?
Looking from the Outside In. Since I was a child, I've always felt like a voyeur observing others' lives and that even in my own life I was on the outside. Maybe that's why I love writing so much.
What would you tell your 16-year-old self?
You can fail again and again and still rise. (Actually 16 was one of my better years. I didn't worry too much about anything except grades. That was my fun year of being involved in fun activities like dance team, a departure from my introverted self.)
What is something readers would be surprised to know about you?
My books have a lot of profanity, but I rarely curse. I'm pretty open with readers. Maybe that I once danced on a table of a bar in Jamaica in a bathing suit. (Again, I'm introverted first.)
Tell me about a book that changed your life and why.
Ooh. Good question. Autobiography of Malcolm X. You see his growth but also what shaped him to believe and to lead. Reading it, I realized that I will transform many times in my life.
What's next for you?
I am working on several projects at once. Unforgettable Time will be the next Tiye release in July. I'm working on a contemporary romance and a women's fiction hoping to get traditionally published. Also trying to get one of my stories on audiobook. Lastly, which is my favorite project, a YA venture. YA was my original interest in writing and stumbled on to romance.
Do you have anything you would like to add?
I have a new podcast, COZY SIPS with C.a.T that I do with interracial romance writer Cassie Verano where we interview romance authors. It has been a fun adventure!
---
Use the Black Fiction Addiction affiliate link to purchase your copy of Lipstick Diaries: Heartless.
---
To learn more about contemporary and new adult romance author Tiye, register for her newsletter or follow her on social media.
Newsletter on www.tiyelovebooks.com, IG @tiye28always FB Tiye Love TikTok @tiyelove. Follow me on Goodreads and Bookbub.