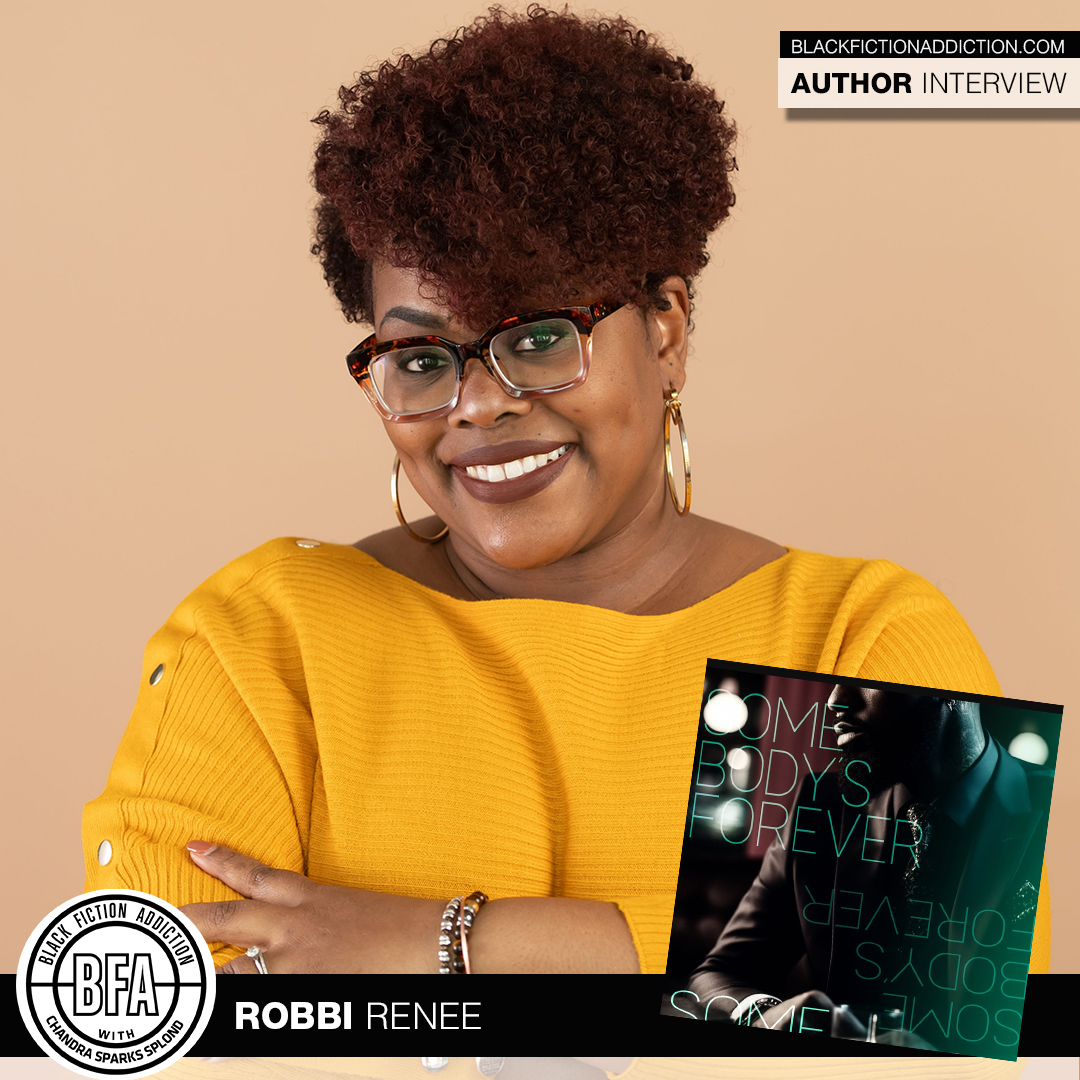 Author Robbi Renee is back with the sequel to her popular release. I recently spoke with her about Somebody's Forever.
Tell me about your latest book.
My latest book is Somebody's Forever. It is a follow-up to my fall 2023, Somebody's Wife. It continues the story of Dr. Ezekiel Green (Zeke) and Dr. Jemma Holiday (Jules).
Why did you decide to write it?
Zeke and Jules have had me in a chokehold for a while. Honestly, I was not planning to write part two of their story, but after hearing Wesleigh Siobhan and Jakobi Diem beautifully deliver the audiobook for Somebody's Wife, I had to dig into more of their amazing love story.
What do you want readers to learn from the story?
I want readers to know that even after a heartbreaking circumstance, you can heal, you can recover and you can find new love.
What do you want readers to learn from your life?
My life mantra is Grace.Grind.Gratitude. I give myself the grace to grow, learn and make mistakes. I grind and work extremely hard. Finally, I am grateful for each and every opportunity and failure that God has laid in my path.
I want readers to learn that life will come at you fast and furious, but live life anyway. The ups, downs, peaks and valleys…enjoy the ride.
If you could pick another profession, what would it be and why?
Author Robbi Renee is a part-time profession. So, honestly, I would be a full-time author if I could pick another obsession.
When did you fall in love with the written word?
I have been an avid reader since I was a kid. I also loved to write, particularly poetry. I fell in love with Nikki Giovanni and Langston Hughes in my high school literature class. Romance novels became my obsession during the pandemic.
What's something readers would be surprised to know about you?
Readers would be surprised to know that I am a situational extrovert. Too much people-ing is exhausting for the undercover introvert in me.
What books have you read lately and loved?
Oh my goodness, where do I begin! The Ethic and Butterfly series by Ashley Antoinette keeps me in my chokehold. I am loving Rae Lyse and Endiya Carter lately. I am currently digging into Kimberly Brown's catalog.
What books are you excited to read?
I don't have a ton of time to read but I can't wait to read Demon's Dream by Elle Kayson and Needful Noor by Takerra Allen.
What's next for you?
I am so blessed to have a few things in the works for this year. After Somebody's Forever, I plan to release A Beautiful Distraction, which is a follow-up to A Beautiful Surprise.
Do you have anything you would like to add?
I am excited to participate in two book events this year. I will be at the Urban Book Expo in Chicago, Illinois, in August and the Girlfriends Unfiltered Author Expo in Pasadena, California, in September.
To learn more about author and publisher Robbi Renee, email her, visit her website or connect with her on social media.
Email: [email protected]
Website: https://payhip.com/LoveNotesbyRobbiRenee
Instagram: instagram.com/robbireneewrites
Facebook: Author Robbi Renee
TikTok: https://www.tiktok.com/@robbireneewrites