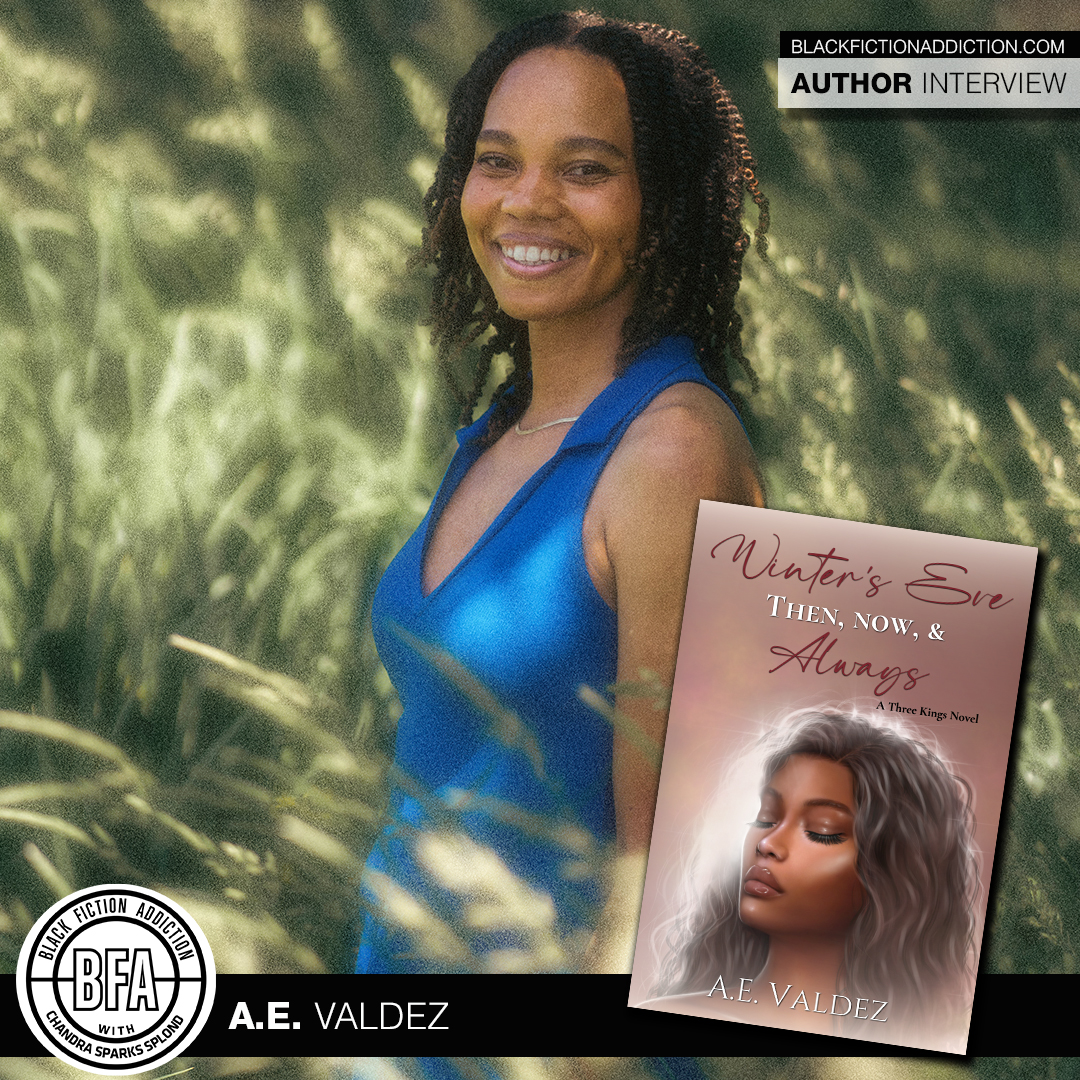 Author A.E. Valdez is back with the second installment of her Three Kings Billionaire series. I recently spoke with her about Winter's Eve: Then, Now, & Always.
Tell me about your latest book.
My latest book, Winter's Eve: Then, Now, & Always is a second chance romance following Winter, the oldest King brother, of my Three Kings Billionaire series. It's a story about forgiveness, found family, and letting love lead the way.
Why did you decide to write it?
I wrote the first book of the series, Snow King Catches His Snowflake, last December and had a plan to give each brother a book. Winter's story has more depth and heavier topics than the lightness that his brother's book offered.
Who is your favorite character in the book and why?
My favorite character in the book is Reign. He's an integral piece of Winter's story, offering a different perspective that helps Winter heal in a way he didn't think he could.
What was the hardest part about writing the story?
Writing about grief is always hard, especially when you've experienced it yourself. It takes you back to those times. While writing, I make a conscious effort to take care of myself mentally and physically.
If you were to write a book about your life, what would be the title and why?
I think the title would be No Love Wasted, No Love Lost because I believe love is always worth it, and without love I wouldn't be here.
What would you tell your 16-year-old self?
Everything's gonna be alright. Keep going.
What is something readers would be surprised to know about you?
Readers are always surprised to learn I'm adopted.
Tell me about a book that changed your life and why.
The Gifts of Imperfection by Brene Brown. It dives into the feeling of shame and being vulnerable in order to connect with others. There are so many golden nuggets sprinkled throughout the book that resonated with me.
What's next for you?
Next, I'm taking a break from writing before I work on bringing the third King brother's book into the world.
Do you have anything you would like to add?
If you'd like to keep up to date on my writing journey, subscribe to my newsletter and follow me on social media.
---
Use the Black Fiction Addiction affiliate link to purchase your copy of Winter's Eve: Then, Now, & Always.
---
To learn more about A.E. Valdez, visit her website or connect with her on social media.
Instagram and TikTok – @a.e.valdezwrites