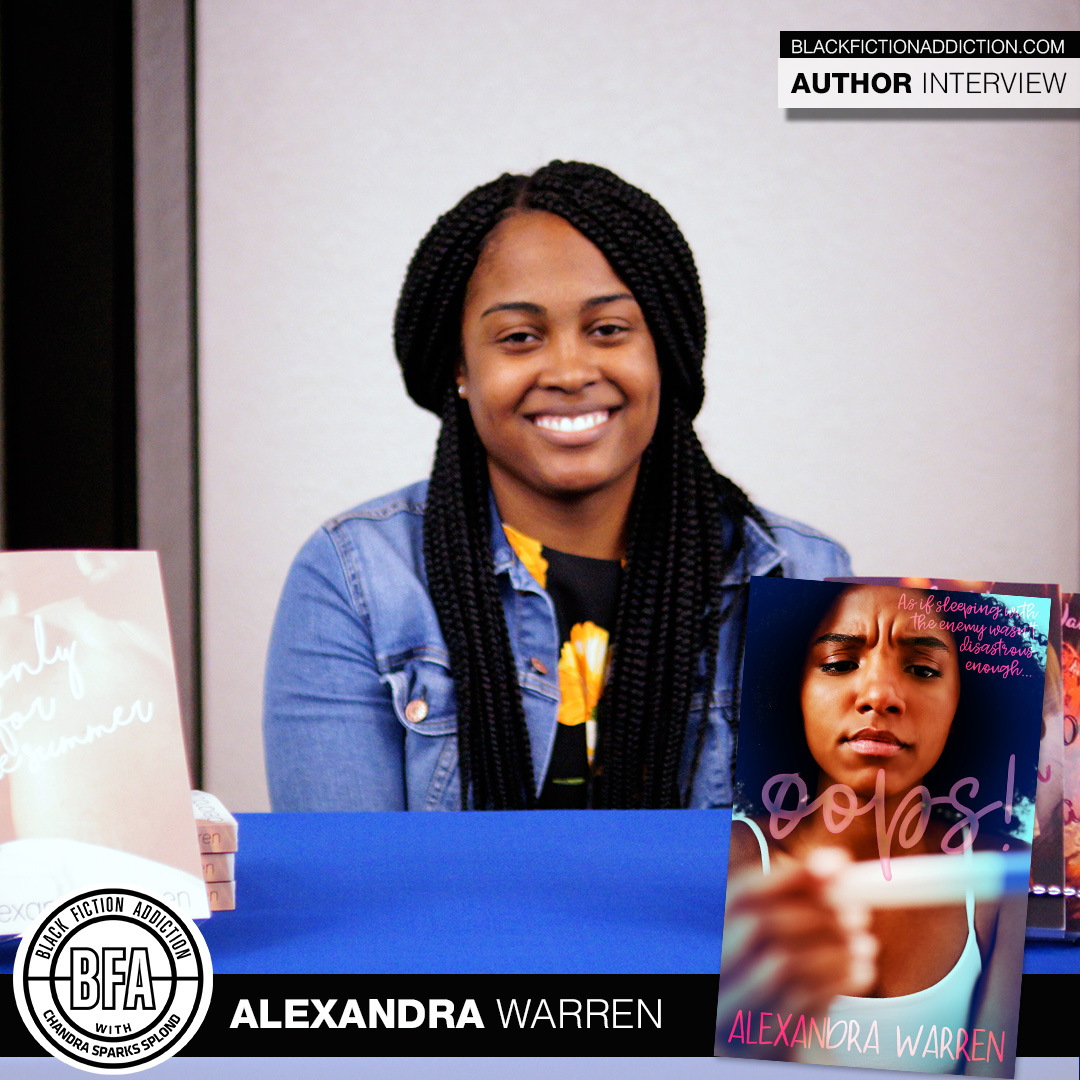 Black contemporary romance author Alexandra Warren is back with a story pregnant with possibilities. I recently spoke with her about Oops!
Tell me about your latest book.
My latest release is Oops! which follows Camryn and Maverick as they navigate through the complicated situation that's depicted on the cover lol. A surprise night of passion between the two of them results in a positive pregnancy test, and so the book is spent watching them deal with their "Oops" along with all the feelings for each other that come with it.
Why did you decide to write it?
As someone who gets inspiration from any and everywhere, seeing the cutest baby bump on Instagram made me want to write a story featuring the accidental pregnancy trope.
What do you want readers to learn from the story?
I think there's a few different lessons readers may take away from the story. But the two biggest ones would be allowing someone to show you who they are instead of assuming anything, and then the effects of social media.
If you could pick another profession, what would it be and why?
I'd love to be a traveler of some sort. The world is so beautiful, and there's so much to see. So if I could get paid to travel the globe, that would be a total dream job.
What's the best part of being an author?
I love being able to tell familiar stories through the fictional lens. Being free to create people who feel real, communicate messages that are relevant, and have so much fun doing so is truly a blessing.
What's the worst part of being an author?
When the characters in my head stop talking lol
What's next for Alexandra Warren?
As of this moment, there's not a next project set in stone. However, there will be plenty more fresh, flirty, and fun black millennial romance reads to come this year.
Do you have anything you would like to add?
Thank you to the readers for continuing to rock with me, and thank you for featuring me on the site.
---
Use my affiliate link to purchase your copy of Oops! by Alexandra Warren.
To learn more about Black contemporary romance author Alexandra Warren, visit her website or connect with her on social media.
Website: www.actuallyitsalexandra.com
Facebook: www.facebook.com/authoralexandraw
Twitter: https://twitter.com/__actuallyalex
Instagram: https://www.instagram.com/actuallyitsalexandra/