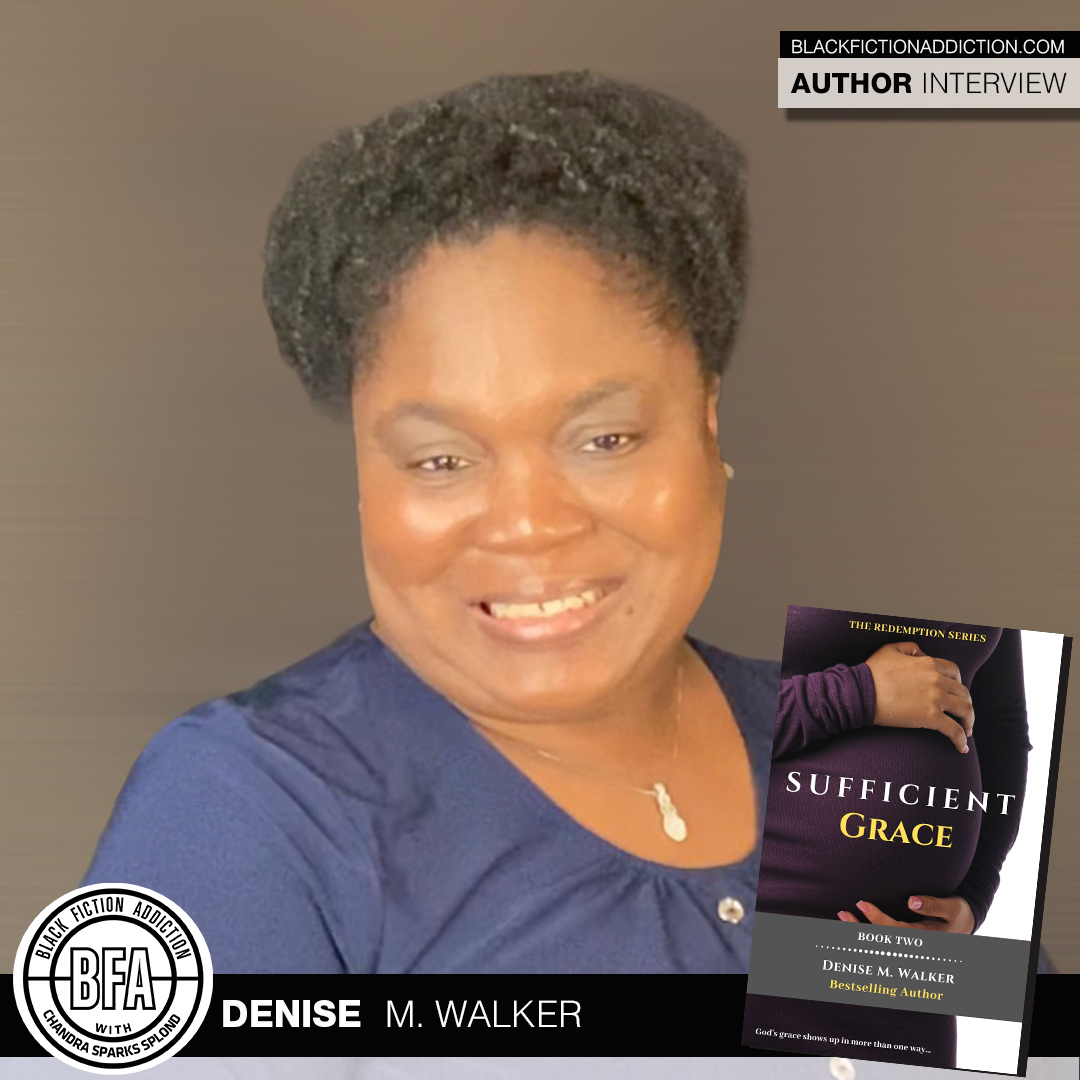 Author Denise M. Walker is back with book two of her Redemption series. I recently spoke with her about Sufficient Grace.
Tell me about your latest book.
My latest book is book 2 in The Redemption Series. This book continues Hannah Jefferson's journey through the condition of endometriosis. In this story, she continues treatments and tries to maintain the faith to believe she will someday become a mother. In addition to this struggle, Hannah must also step in to assist her mother with a difficult transition. Because their relationship is estranged and Hannah is already dealing with her own issues, she must press forward through it all.
What inspired you to write it?
I personally struggled with endometriosis for over twenty years, and since the writing of Barren Womb, many women have reached out to me sharing their stories. This is a real issue happening in the lives of women. However, we serve a God who can indeed heal.
When did you fall in love with the written word?
I have loved reading for many years. It is one of my favorite pastimes. I also love to write stories about real people who encounter real situations but come to know the REAL God.
What's the best part of being an author?
The best part of being an author is meeting new people and touching the hearts of others in my own unique way.
What's the hardest part of being an author?
The hardest part of being an author is keeping with a schedule that works for me being that I'm also a full-time educator and business owner.
What books have you read lately and loved?
I have read Faithful and Cherished by Kim Cash Tate. I loved these stories of triumph. I have also listened to The Prodigal Husband, Defining Moments, and Unexpected Serenity by Jacquelin Thomas. I read The Prodigal Husband many years ago. This series was powerfully written to help one see the perspective of the "villain" as well as the "protagonist." Ms. Jacquelin always does an amazing job with identifying flaws and getting to the root.
What book(s) are you most excited to read next?
I have so many books in my Kindle, on my bookshelves, and in audio I'm not sure which one I want to tackle next. I just want to spend some time catching up on the many amazing reads I have purchased.
Who would you cast in a movie to play your main characters?
Since Hannah is in her twenties, I would probably choose Meagan Good or Keke Palmer to play her role.
What's next for you?
I plan to work on the next book in The Redemption Series. I am also working on a workbook and journal.
Do you have anything you would like to add?
I don't.
---
Use the Black Fiction Addiction affiliate link to purchase your copy of Sufficient Grace by Denise M. Walker.
---
To learn more about Denise M. Walker, visit her website or connect with her on social media.
---
Website: www.denisemwalker.com
Facebook Fan Pages: facebook.com/AuthorDeniseMWalker, facebook.com/HopeInChristMinistriesInc
Book Club: Hope-in-Christ Book Club
Instagram: Instagram.com/authordenisemwalker, Instagram.com/hope_in_christ1, Instagram.com/hopeinchristbookclub
LinkedIn: Author Denise M Walker
TikTok: @dmwalkerhope