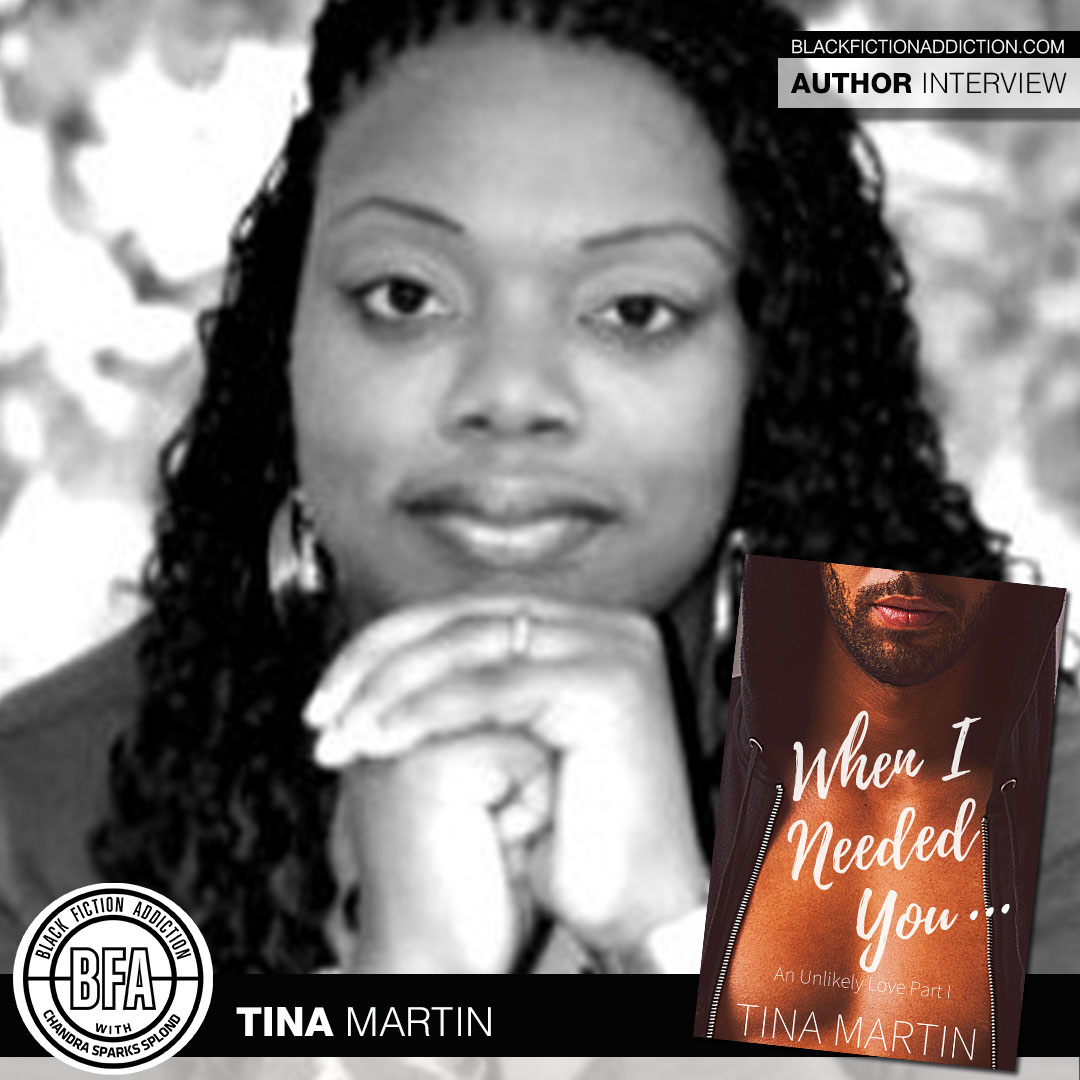 Romantic suspense author Tina Martin is back with a rags-to-riches tale filled with compassion.
 Tell me about your latest book. 
When I Needed You (An Unlikely Love, Part I) is a story of compassion—something I think the world currently needs. Cain is a man who fell on hard times, and while she's apprehensive about it, Ahmalee decides she wants to help him. She never thought she'd develop feelings for him.
Why did you decide to write it?
I wrote it to emphasize the qualities of compassion and mercy, especially in today's world. Also, I love a good rags-to-riches story. I also like the dynamic of two people falling in love who wouldn't be as likely to in real life. These two—yeah, they would be highly unlikely to meet in real life!
What do you want readers to learn from the story?
I write for entertainment, so I want readers to be entertained first. I also want them to realize that people are struggling out here. A little compassion—a helping hand—can go a long way. You never know how your kind deed—as small as it might be—may touch someone's heart.
If you could pick another profession, what would it be and why?
I love interior design. It was what I initially wanted to do back in my college days. Now, I only get to practice that in my own house.
What's the best part of being an author? 
The best part of being an author is being able to meet and converse with people/readers who I otherwise would have never met or known.
What's the worst part of being an author?
Marketing. I love every aspect of writing, but marketing can be a pain. Readers can't buy your book if they don't know it exists.
Who is your favorite author and why? 
I like so many authors, I don't have a favorite. I do like books by Rochelle Alers.
What's next for Tina Martin?
Coming next is Part II of "An Unlikely Love," the book that is the conclusion to When I Needed You, and then I'm back to the St. Claire Series. My fans have been patiently waiting for Major's story.
Do you have anything you would like to add?
Thank you for this interview. It's been a pleasure, and thank you to all the readers who download a Tina Martin novel. I appreciate you all.
---
 Use my affiliate link to purchase your copy of When I Needed You.
---
To learn more about romantic suspense author Tina Martin, connect with her on social media:
Facebook: www.facebook.com/tinamartinauthor
Instagram: www.instagram.com/tinamartinauthor
Twitter: www.twitter.com/tinamartinbooks