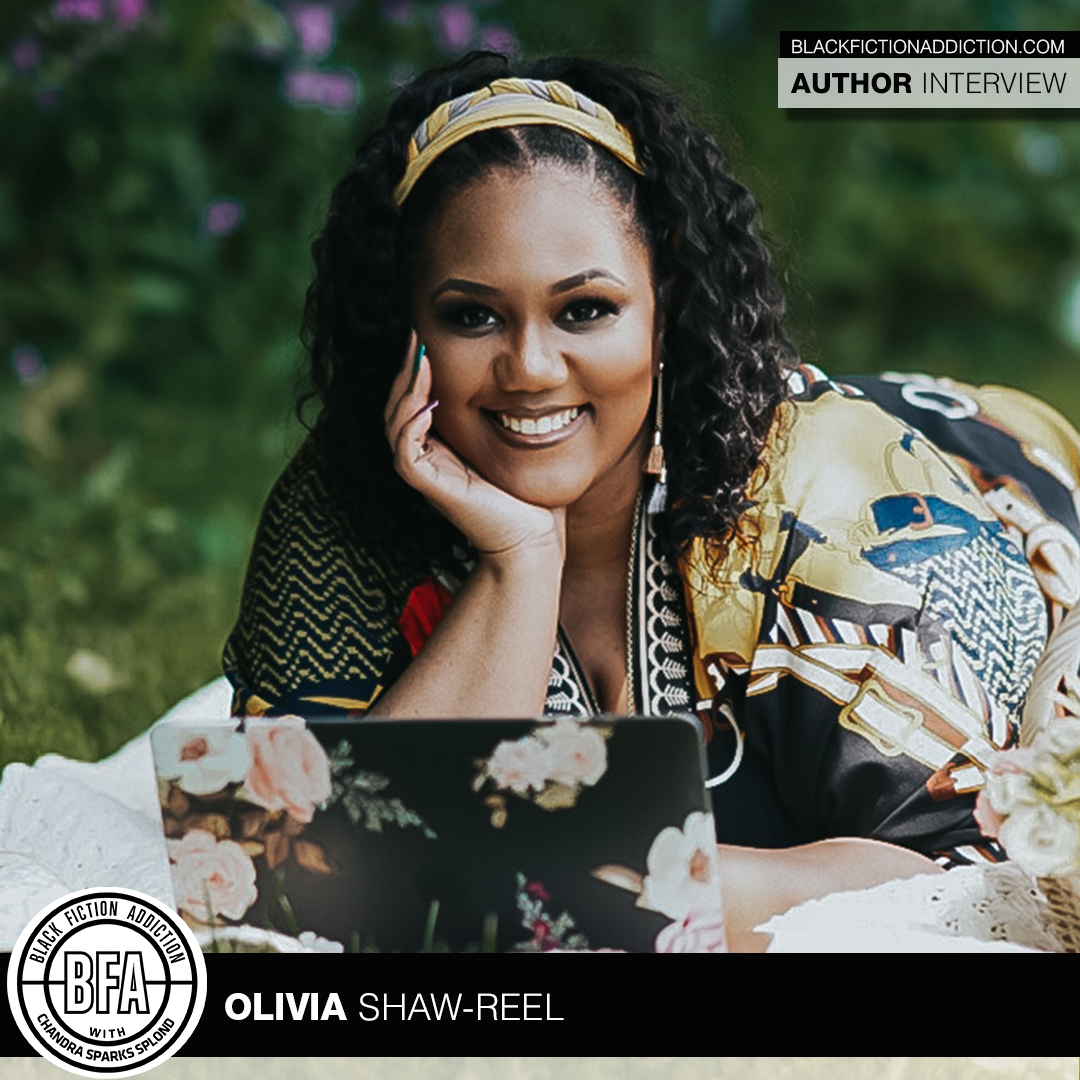 Author Olivia Shaw-Reel is back with a new novel. I recently spoke with her about Hero for Sale.
Tell me about your latest book.
My latest novel is a standalone, entitled Hero for Sale. I believe this is my best work yet, and what's so special is I've been sitting on this book for over two years; I've shopped it around to publishing companies, been rejected, and been told it's a well written story, but there's no market for it. Yet all along, God has told me to self-publish it! So, here we are…
Here's the official synopsis: Singing sensation Marion Turner has not had the most positive behaviors in the public eye. From fast living to frivolous spending, self-destruction becomes closer than ever. With the help of his publicist and manager, he embarks on the road to redemption and pays the Children's Hospital of Fallon Heights a visit, where he meets and befriends a beautiful mother and her young, terminally ill daughter.
Kenya Morrison and her daughter, Kailee, are on the rollercoaster of their lives, with an inoperable brain tumor diagnosis. By faith, and with the help of their new celebrity friend, Kenya and Kailee somehow find the strength to move forward until a devastating secret turns their world upside down yet again.
When the truth comes out, Kenya is left struggling with forgiveness; Kailee is left fighting for her life, and Marion is forced to face his past mistakes and an uncertain future.
Everyone needs a HERO, but at what cost?
Why did you decide to write it?
I wanted to write a story that went beyond the basic emotions and elements of a feel-good story. I wrote with the intention that readers would come away rethinking and reevaluating some things, while stretching their faith, opening their hearts to the possibilities of unconditional love, and practicing the act of forgiveness when it's the most challenging/difficult. I was also inspired to write a strong black male character that rubbed you the wrong way instead of immediately becoming "book bae." Most importantly, I wanted to write something different than my usual catalogue and with God's guidance, I believe I did just that.
Who is your favorite character in the book and why?
I enjoyed shaping Marion's character. He is as strong as he is handsome and problematic. He was "book bae" from the jump, in my mind, but because of his attitude and personality, you have to comb through the pages to see his potential, and I love that for my readers.
What was the hardest part about writing the story?
The hardest part was putting myself in the shoes of being the mother of a sickly child. I cannot and don't ever want to imagine dealing with that in real life. It was pretty emotional writing certain scenes. I can assure you, however, it is not a sad or emotionally draining story!
If you were to write a book about your life, what would be the title and why?
She Did It Afraid would be the title. Most of my life, I operated in fear and anxiety and self-doubt even, but when it came to pursuing the call and purpose over my life, I knew I couldn't sit back any longer. So, I did it afraid. I'm doing it afraid. And you should too.
What is something readers would be surprised to know about you?
I am very much a homebody and hardly go anywhere besides church and visiting my parents, (or traveling, when I can). But I absolutely love my chill life. So when readers are taking in my adventurous characters, know that I'm living vicariously through them as well.
Tell me about a book that changed your life and why.
The Reverend Curtis Black series by Kimberla Lawson Roby changed my life. It introduced me to good, clean yet juicy Christian fiction, and I have not looked back since. Her body of work is part of the reason I do what I do now.
What's next for you?
I plan to go on another book tour in 2023, so if you have any events in your city, let me know! I'd love to stop through. I am also planning for another book release—a romance novel—but the actual date is a secret, so stay tuned!
---
To learn more about award-winning, Amazon bestselling author Olivia Shaw-Reel, visit her website or connect with her on social media.
@oliviashawreel
www.osrbooks.com