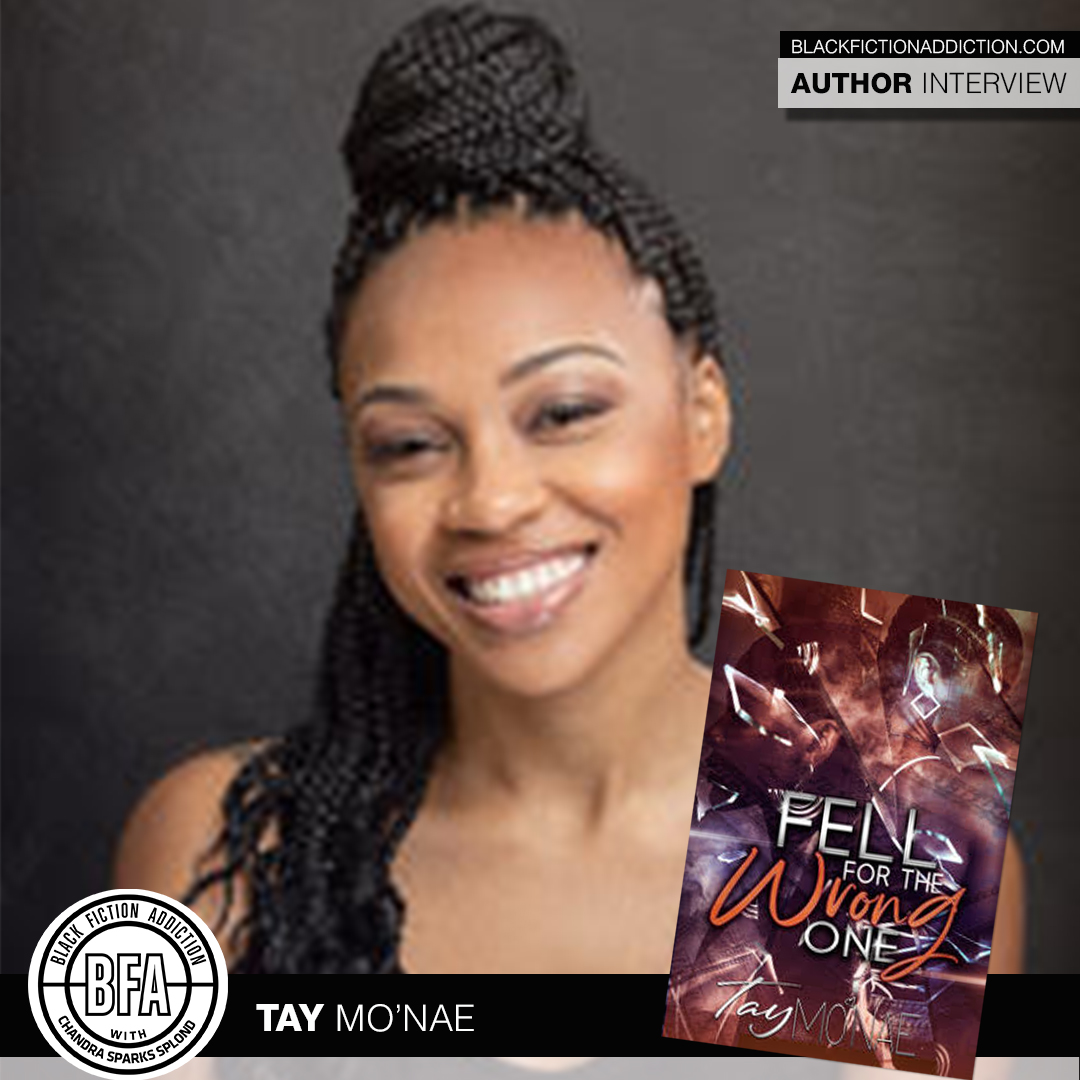 Prolific author Tay Mo'Nae is back with another release that's sure to be a page turner. We recently spoke with her about Fell for the Wrong One.
Tell me about your latest book.
It's about twin sisters. Zarinah is blackmailed by her identical twin to switch places and date Lawson for her.
Why did you decide to write it?
I wanted to write about twins and had been binge watching Lifetime and got the idea.
Who is your favorite character in the book and why?
Lawson. He's so selfless and full of love. I also love the way he spoils and cherishes Zarinah.
What was the hardest part about writing the story?
Getting the characters to stop talking so it could end.
If you were to write a book about your life, what would be the title and why?
From the outside. I always felt the like black sheep and like I didn't belong.
What is something readers would be surprised to know about you?
I'm a huge anime fan.
Tell me about a book that changed your life and why.
When Love Becomes A Need. It's one I wrote that focused on my strained relationship with my dad. It was therapeutic for me and helped me release a lot of anger.
What's next for you?
I have a billionaire trilogy coming up, as well as a family saga series I want to start. Also a couple standalones that will be in between. I'm also looking to dabble in YA and mystery books next year.
Do you have anything you would like to add?
Just want to thank all my readers for continuing to support me!
---
Use the Black Fiction Addiction affiliate link to purchase your copy of Fell for the Wrong One.
---
To learn more about Tay Mo'Nae, an indie Black romance author who pens complicated characters who find a happy ending, visit her website or connect with her on social media.
Facebook: Tay Mo'Nae. Group: Tay's Book Baes
IG: _authortaymonae
Twitter: Authortaymonae