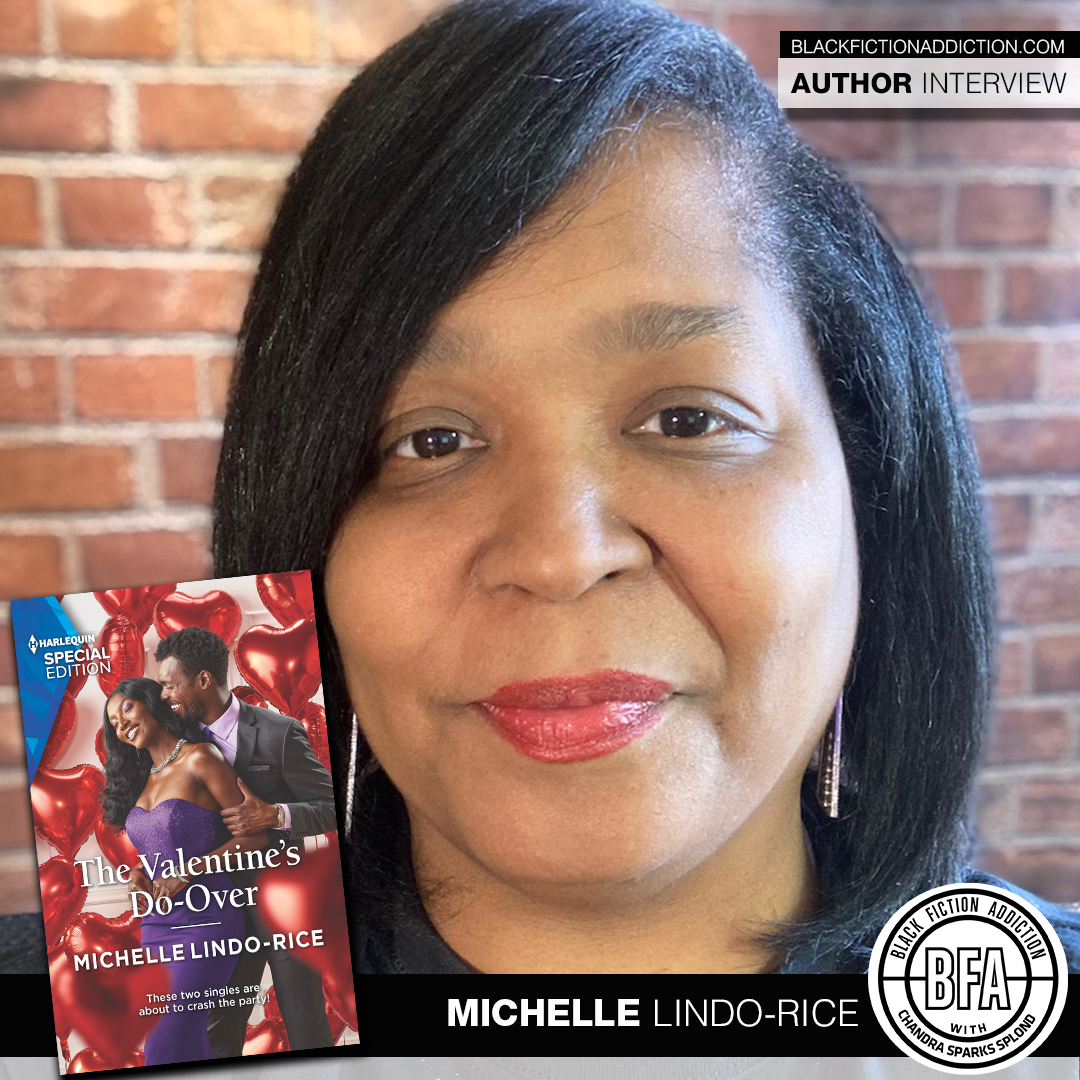 Author Michelle Lindo-Rice loves love, especially when it's not traditional. I recently spoke with her about her latest out-of-the-box release, The Valentine's Do-Over.
Tell me about your latest book.
The Valentine's Do-Over is a fun take on the friends-to-lovers trope. We have two cohosts, Selena and Trent, of a weeknight talk-show that goes viral when they both admit they are not into Valentine's Day. They end up working together on a single's ball and slowly begin to open up their hearts and hopefully find their own ever after.
Why did you decide to write it?
An editor made a Twitter call for a different take on this popular holiday. Though I didn't sign with that editor, this proposal led to my contract with Harlequin Special Edition.
Who is your favorite character in the book and why?
That's like asking which of my children is my favorite. I do love both main characters, but I will say a minor character, Pammie, is a scene stealer. Being an educator myself, she was endearing to write, and I hope people fall in love with her.
What was the hardest part about writing the story?
I do enjoy the entire process when writing, but I think it is easy to mess up the timeline when revising if you aren't careful.
If you were to write a book about your life, what would be the title and why?
I think a good title would be, Second Chances. Reason is the number of times I have needed one on every level—spiritually, financially, professionally and personally. I am so glad I had a second chance at love and wish that for others as well.
What would you tell your 16-year-old self?
I would tell my 16-year-old self not to compromise on my beliefs or principles. It led to a lot of heartache that could be avoided. Also, I think I would say to relax and try new things.
What is something readers would be surprised to know about you?
I think they would be surprised to know I didn't start eating vegetables until in my thirties.
Tell me about a book that changed your life and why.
Jane Eyre. It was my first romance. Since that book, which I read soooo many times, I fell in love with reading.
What's next for you?
I am currently writing my first full-length women's fiction for Mira books. It is currently being titled. But it is about four friends who are going into business together all while going through the toughest time of their lives.
Do you have anything you would like to add?
I want to thank all the reviewers, readers and bloggers such as Black Fiction Addiction who continuously support black authors. It means a lot.
---
Use the Black Fiction Addiction affiliate link to purchase your copy of The Valentine's Do-Over.
---
To learn more about Michelle Lindo-Rice, visit her website or connect with her on social media.
Michelle Lindo-Rice www.michellelindorice.com
Twitter @mlindorice
Author Michelle Lindo-Rice on FB – https://www.facebook.com/authormichellelindorice
Please subscribe to my newsletter on my website.