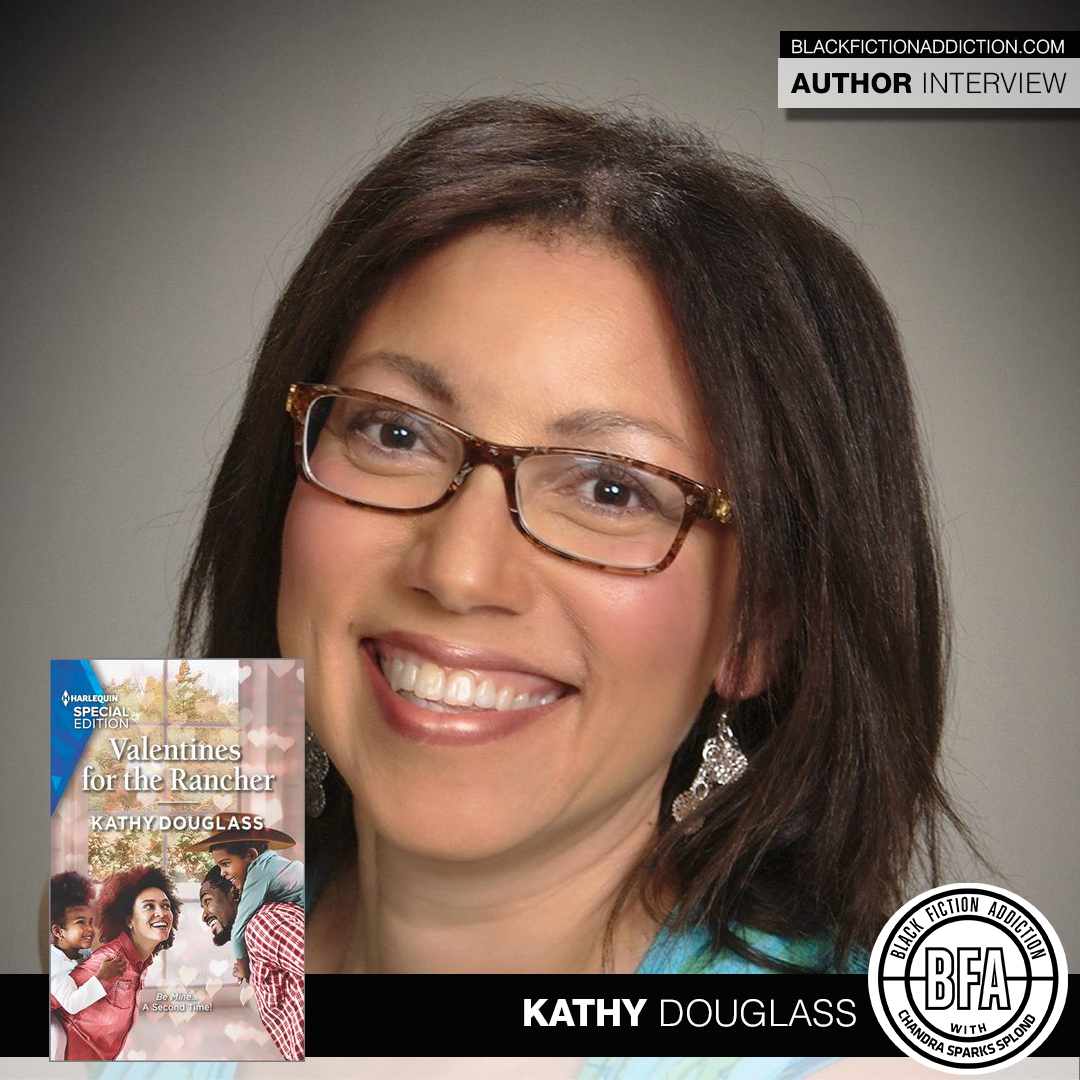 Author Kathy Douglass is back with a new series romance you're sure to love. I recently spoke with her about Valentines for the Rancher.
Tell me about your latest book. 
My latest book, Valentines for the Bachelor, is a second chance romance. Jillian and Miles had been grown up together as best friends. They dated throughout high school and college. After so long together, Jillian had been expecting a marriage proposal when Mile broke up with her. They went their separate ways. Jillian left town. Each married, had a child, and divorced. Now Jillian is moving back to town with her daughter. Of course, she and Miles run into each other.
Valentines for the Bachelor is the first book in my new Aspen Creek Bachelors series for Harlequin Special Edition. Aspen Creek is a fictional resort town in Colorado.
Why did you decide to write it?
I wrote nine books in my Sweet Briar Sweethearts series and decided that it was time to move to a new town. I'd given just about everyone in Sweet Briar a happily ever after. Sweet Briar was set in North Carolina, and I thought it would be nice to have a setting with different climate so we could have different activities.
Who is your favorite character in the book and why?
It's hard to pick a favorite character. I love them all, including the ones who only have minor roles in this book. But, if I have to choose, I would say Jillian. She is trying to put the past behind her and is starting over. After making a few mistakes in the past, she has to trust herself to do what is right for herself and her daughter. She faces up to the mistakes she made in the past and forgives herself. She also learns to forgive Miles for his mistakes.
What was the hardest part about writing the story?
Trying to get the feelings and motivations right. Often the characters I write are living lives very different from my life. That means I have to get inside their heads in order to understand why they do what they do. There are times when something the character does is authentic to them, but I shake my head because there is no way I would ever do what they did.
If you were to write a book about your life, what would be the title and why?
Living, Learning and Loving. I try to get the most out of every day. I want to learn something new if I can, and I am blessed with a wonderful family who loves me and who I love.
What would you tell your 16-year-old self?
Get out there and do it. Stop sitting on the sidelines and jump in. Life is to be lived. Do what makes you happy, even if it looks odd to others.
What is something readers would be surprised to know about you? 
I don't know that there is anything surprising about me. I am a pretty normal person.
Tell me about a book that changed your life and why.
It was a Brenda Jackson book. I can't remember if it was Stone Cold Surrender or Scandal Between the Sheets. I've always liked reading series romance and wanted to write them. That was the first time that I had read a series book with Black characters. I'm not saying that there weren't series romances with Black characters before that, or romances with Black characters before then. I know they existed. But since I wanted to write series books, this was what I needed to see. What I was thrilled to see. Seeing Brenda's work in print gave me the assurance that I could publish series books, too. I immediately went out and bought Brenda's backlist. And I have just about every book she has published since then.
What's next for you?
I have another book is my Aspen Creek Bachelors series coming on March 28, 2023. The book is entitled, The Rancher's Baby, and it tells the story of Isaac Montgomery and Savannah Rogers. I also will have another book in the multi-author Montana Mavericks continuity coming out on September 26, 2023. That book is the romance between Mike Burris and Corinne Hawkins. I am currently working on the third book in the Aspen Creek Bachelors series. It's the romance between oldest brother Nathan Montgomery and Alexandra Jamison.
Do you have anything you would like to add?
I'd like to thank you for inviting me to do this interview. I appreciate you and what you are doing for Black authors. I am so grateful that you are working to introduce me and others to your audience. I also want to thank my readers for their support. It means the world to me.
---
Use the Black Fiction Addiction affiliate link to purchase your copy of Valentines for the Rancher.
---
To learn more about author Kathy Douglass, visit her website or connect with her on social media.
Website: Kathydouglassbooks.com
Instagram: instagram.com/Kathydouglass9152
Facebook:  https://www.facebook.com/kathydouglassauthor