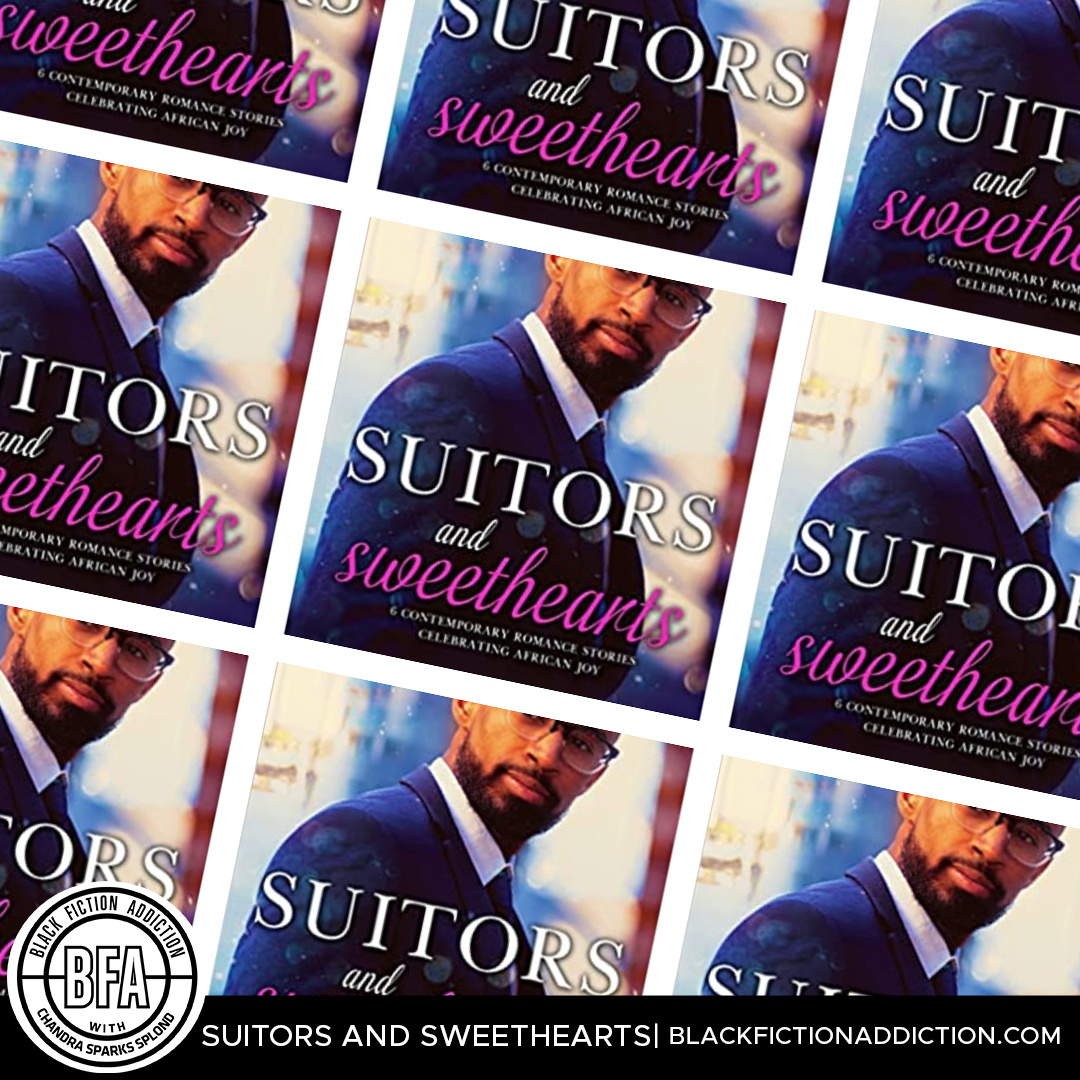 If you're looking to add some African spice to your life, check out Suitors & Sweethearts, a limited-edition box set by some of today's top African authors.`
Six contemporary romance stories celebrating African joy.
Journey from Lagos, Nigeria to Accra, Ghana, from Curepipe, Mauritius to Las Vegas, USA, and meet swoon-worthy book baes. The happy ending is guaranteed!
Pre-order your copy for only 99 cents! The price goes to $3.99 after release.
This limited-edition box set introduces 6 exciting and heart-warming book series by African authors. Prepare for enthralling stories of passion, love, and African joy!
Tropes: second chance romance, forbidden love, one-night stand, rockstar romance, and billionaires.
Publication date: February 7, 2023
eBook ISBN: 978-1-914226-30-4
Paperback ISBN: 978-1-914226-31-1
Pages: 1040
Add to Goodreads TBR: https://www.goodreads.com/book/show/63894008-suitors-sweethearts
---
BOUND TO FATE by Kiru Taye
All Ike wants to do is to keep out of trouble and get through the one-year internship required for his degree program. But trouble finds him, in the form of the intelligent and brave Lara who turns his world upside down. Falling in love is forbidden. So why does it feel so right? Love like theirs cannot be denied. But catastrophe lies in wait and one-night changes their lives forever.
ABOUT KIRU TAYE
Kiru Taye wanted to read stories about Africans falling in love. When she couldn't find those books, she decided to write the stories she wanted to read. Her stories are sensual, her characters are flawed, and sometimes she adds a dash of exciting suspense.
Her debut novella, His Treasure won the Love Romance Café Book of the Year in 2011. The stories in her popular Essien series are international bestselling novels.
She believes this is the time for African writers of pop/genre fiction which is why she founded the publishing firm Love Africa Press. She is a USA Today bestselling author and also a co-founder of Romance Writers of West Africa, a support organisation for African romance writers.
Connect with Kiru
Website: http://www.kirutaye.com/
Newsletter https://www.kirutaye.com/contact
Instagram https://www.instagram.com/kirutaye/
Facebook https://www.facebook.com/AuthorKiruTaye
Twitter https://twitter.com/KiruTaye
Pinterest http://pinterest.com/kirutaye/
Tik Tok https://www.tiktok.com/@kirutaye
Verve Romance: https://ververomance.com/app/kirutaye
Bookbub: https://www.bookbub.com/authors/kiru-taye
Goodreads https://www.goodreads.com/author/show/5242699.Kiru_Taye
---
VEGAS NIGHTS by Unoma Nwankwor
A woman scared of being hurt again is bent on playing it safe.
A man determined to stay focused and never experience poverty again.
One night on the wild side that changes everything.
ABOUT UNOMA NWANKWOR
Unoma Nwankwor writes Christian and sweet contemporary romances that span Africa and the Diaspora. She weaves romantic tales for readers who enjoy stories centered around faith, family, and the rich culture of Africa. Through the pages, she promises humor, tight hugs, forehead kisses, plus redemptive, sacrificial love. She's the recipient of the Nigerian Writers 'Award 2015 Best Faith Based Fiction Writer. In 2017, she was short listed for the Diaspora Writer of the Year and has received two awards of Excellence from Romance In Color. The co-owner of KevStel Productions & Publications and founder of Expectant Living, Unoma is also a wife and mom. You can catch her writing from the comfort of her bedroom nook with a pack of pepperoni slices and a cup of java.
Awards and Accolades
NWA's Best Faith Based Fiction Writer Award 2015
The Scepter Award for Brilliance in Entertainment 2016
NWA's 100 Most Influential Writers 2016
NWA's shortlist for Diaspora Writer of the Year, 2017
Romance In Color Award of Excellence 2019
Connect with Unoma
Newsletter: https://landing.mailerlite.com/webforms/landing/g0c9j9
Website: http://www.unomanwankwor.com/
Twitter: http://www.twitter.com/unwankwor
Facebook: https://www.facebook.com/UNwankworAuthor/
---
LOVE AND HIPLIFE by Nana Prah
Blaise is on the verge of taking African Francophone countries by storm with his new style of music. Learning how to sing in French without butchering the beautiful language is harder than he thought. Multi-linguist, Lamisi is the key to his success. When his presence in her life puts her in danger, will he end the budding relationship in order to keep her safe?
ABOUT NANA PRAH
Nana Prah is a published author of contemporary, multicultural romances. Her books are sweet with a touch of spice that will leave you satisfied with that much deserved happily-ever-after. When she's not writing she's reading, over-indulging in chocolate, and enjoying life with friends and family.