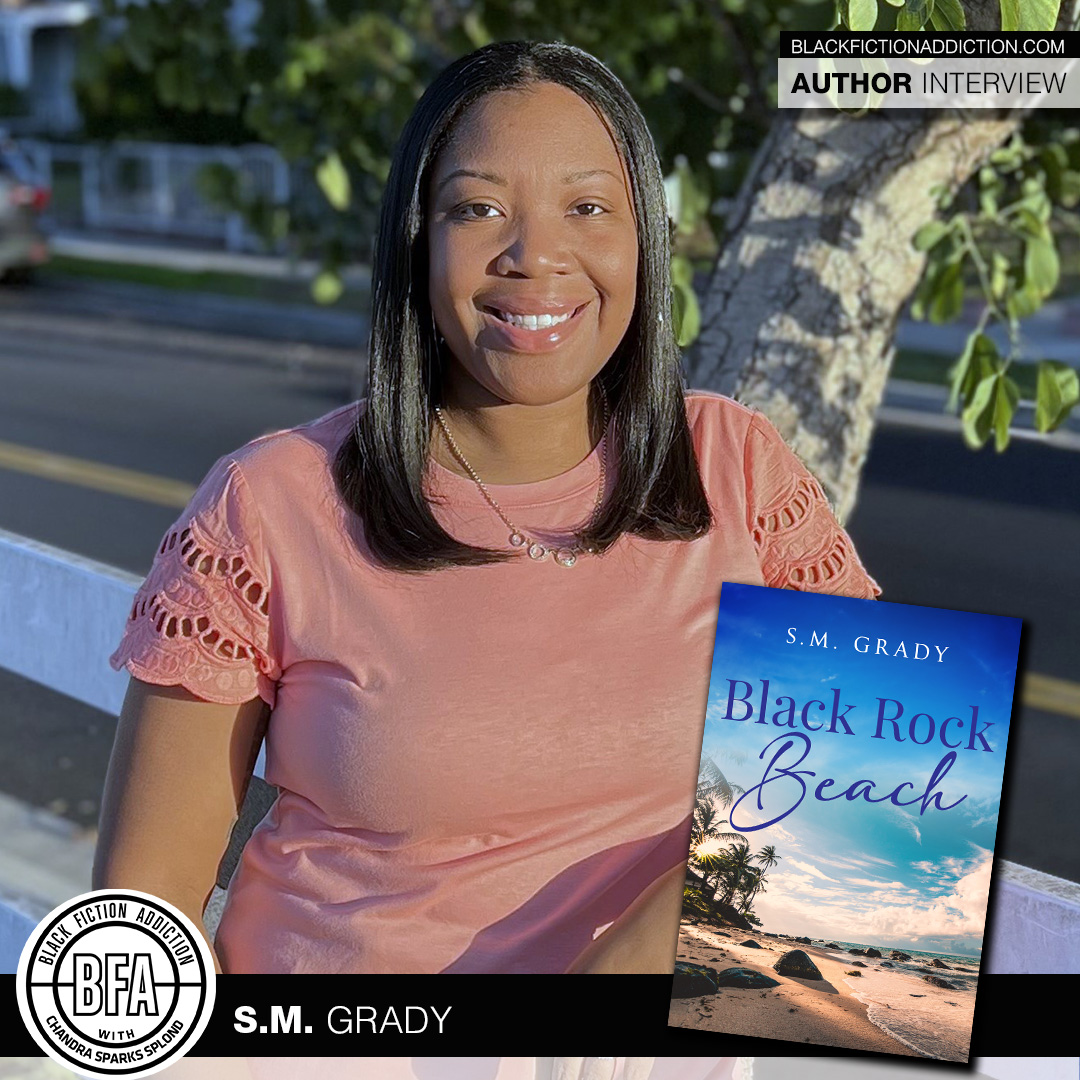 Author S.M. Grady is back with a new series set in Southern California. I recently spoke with her about Black Rock Beach.
Tell me about your latest book. 
Black Rock Beach is a women's fiction novel, and the first book in my new series. It touches on mother-daughter relationship dynamics, mending broken families, friendships, second chances, and romance in the beautiful setting of a beach town in Southern California.
Description: For years, Madison longed for answers about her estranged father and his side of the family. She never expected those answers to come in the form of a stranger on her doorstep with news of a will and an unsettled estate. Now there is a family business, siblings, and grandparents to contend with. Not to mention her mother, who never wanted Madison to be acquainted with the Moores, despite giving her their last name. To get the complete story, Madison must travel across the country to Black Rock Beach and confront the family she's never known.
Why did you decide to write it?
It started with the simple idea of a woman getting a knock on the door and receiving the news that her father died and left her a large inheritance. The story unfolded from there. I thought it was interesting to delve into the relationship between the mother and daughter at that point and examine some of the common themes that I've seen in many Black families.
Who is your favorite character in the book and why? 
Leah, Madison's mother. Because her past was integral to the story, I spent a lot of time considering her feelings and why she made certain choices. This led to me creating a journal that serves as bonus content for the book. It's offered as a free download at the end.
What was the hardest part about writing the story?
The story is written from different points of view. I like this form of story-telling, but sometimes it is difficult to stay true to the character's point of view, when I know the truth and the whole picture, and they only know their perspective. Some of the characters get a bad rap early on because the person telling their side doesn't fully understand them. But that's reflective of real life.
If you were to write a book about your life, what would be the title and why? 
Trust and Believe. I've had my trials and obstacles like everyone else, but when I look back over my life, it has always worked out when I leaned on faith.
What would you tell your 16-year-old self? 
You don't have to have it all figured out right now. Explore and have fun.
What is something readers would be surprised to know about you?
I've been writing, in different formats, for as long as I can remember, but I never imagined writing as a career or for public consumption. If I didn't go into the mental health field, my next choice would have been law.
Tell me about a book that changed your life and why.
Say Goodnight, Gracie. I believe it's the first fiction book I read that depicted clear psychological issues. I read it in elementary school, and that kickstarted my interest in the field of psychology.
What's next for you?
There are three to four more books coming up in this series. Afterwards, I have two more series planned out.
Do you have anything you would like to add?
Thank you for the opportunity to connect with your readers.
---
Use the Black Fiction Addiction affiliate link to purchase your copy of Black Rock Beach.
---
To learn more about author S.M. Grady, visit her website or connect with her on social media.
Website: ScatteredThoughtz.com
Facebook: facebook.com/scatteredthz
Instagram: Instagram.com/scatteredthz
TikTok: https://www.tiktok.com/@scatteredthz