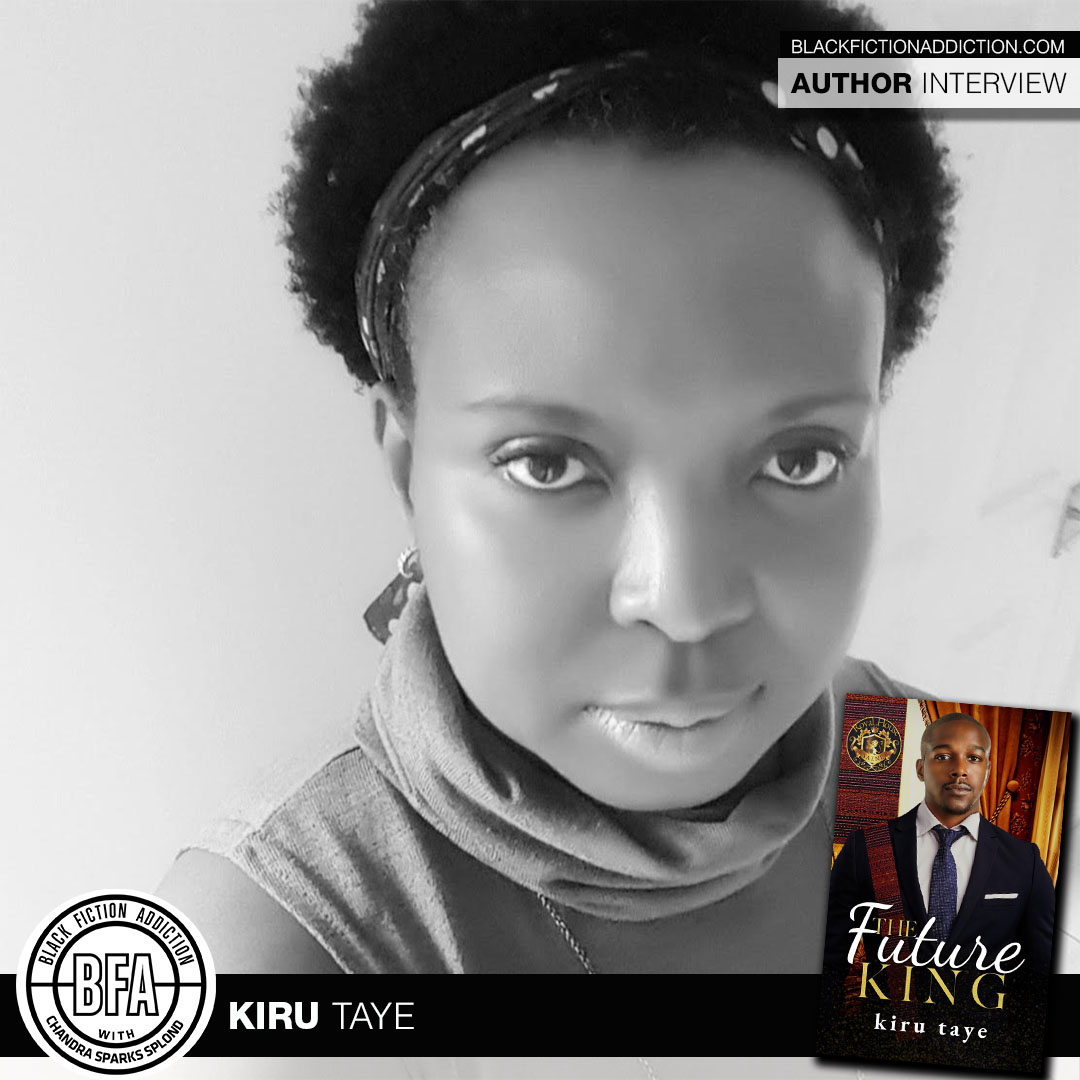 Author Kiru Taye is back with the latest installment of her Royal House of Saene series. I recently spoke with her about The Future King.
Tell me about your latest book.  
I'm excited to talk about my latest book, The Future King, which is book 8 in the Love Africa Press multi-author series The Royal House of Saene. Through the series we've had stories about each sibling in the royal family, starting with the princesses and followed by the princes.
The Future King is an enemies-to-lovers contemporary romance about Azikiwe or Zik as he prefers to be called. When his brother Zawadi abdicates the throne (you have to read The Tainted Prince to find out why that happened), Zik is supposed to become crown prince, but everything doesn't go to plan. For one, the woman, Amara, chosen for him through an arranged marriage hates him and trolls him regularly on social media.
What inspired you to write it?
Many years ago I had an idea for a story about a royal prince and his love interest whom he meets via an arranged marriage. I started the story and then parked it because the characters were not fully formed in my head. I guess I wasn't ready to tell the story. Then a few years later, a writer friend posted a photo of a group of Nollywood actors in traditional African attires, and we started talking about a series idea. What if they were brothers and princes? And that was it. From there, Zik and his siblings came into existence.
When did you fall in love with the written word?
I can't remember the exact moment. I just know I was a child who loved reading. As a child growing up in Nigeria, we had the African Writers Series, which were literary fiction, and the Pacesetter series, which were romance, thrillers and crime fiction. There were also imported international books of course.
What's the best part of being an author?
Telling stories I love and discovering that other people love those stories too is a wonderful feeling.
What's the hardest part of being an author?
Getting the words down on the page can be tedious sometimes. If only there was an easy way to transcribe the story from my mind onto the manuscript without the writing bit.
What book(s) have you read lately and loved?
The Illegitimate Prince by Empi Baryeh
Inside Out by Emem Bassey
Note Worthy by Dhasi Mwale
Ties That Bind by Stanley Umezulike
What book(s) are you most excited to read next? 
The Island Girls Trilogy by Zee Monodee
The Honeyed Road by Bambo Deen
Love Birds by Omoruyi
Amber Fire by Aminat Sanni-Kamal
Who would you cast in a movie to play your main characters? 
I would love for the Nigerian actor in the original inspiration group photo to play Zik. The actor's name is Kenneth Okolie.
What's next for you? 
Up next is Screwdriver, which is a spinoff from the Royal House of Saene series. Then we'll revisit my romantic suspense Enders series with the next book, Mason.
Do you have anything you would like to add? 
Thank you so much for hosting me. I love connecting with readers online. You can reach me via my website or across social media.
---
Use the Black Fiction Addiction affiliate link to purchase your copy of The Future King.
---
To learn more about author and publisher Kiru Taye, visit her website or connect with her on social media.
Web: www.kirutaye.com
Newsletter: www.kirutaye.com/contact
Facebook: www.facebook.com/authorkirutaye
Twitter: www.twitter.com/kirutaye
Instagram: www.instagram.com/kirutaye
Love Africa Press: www.loveafricapress.com