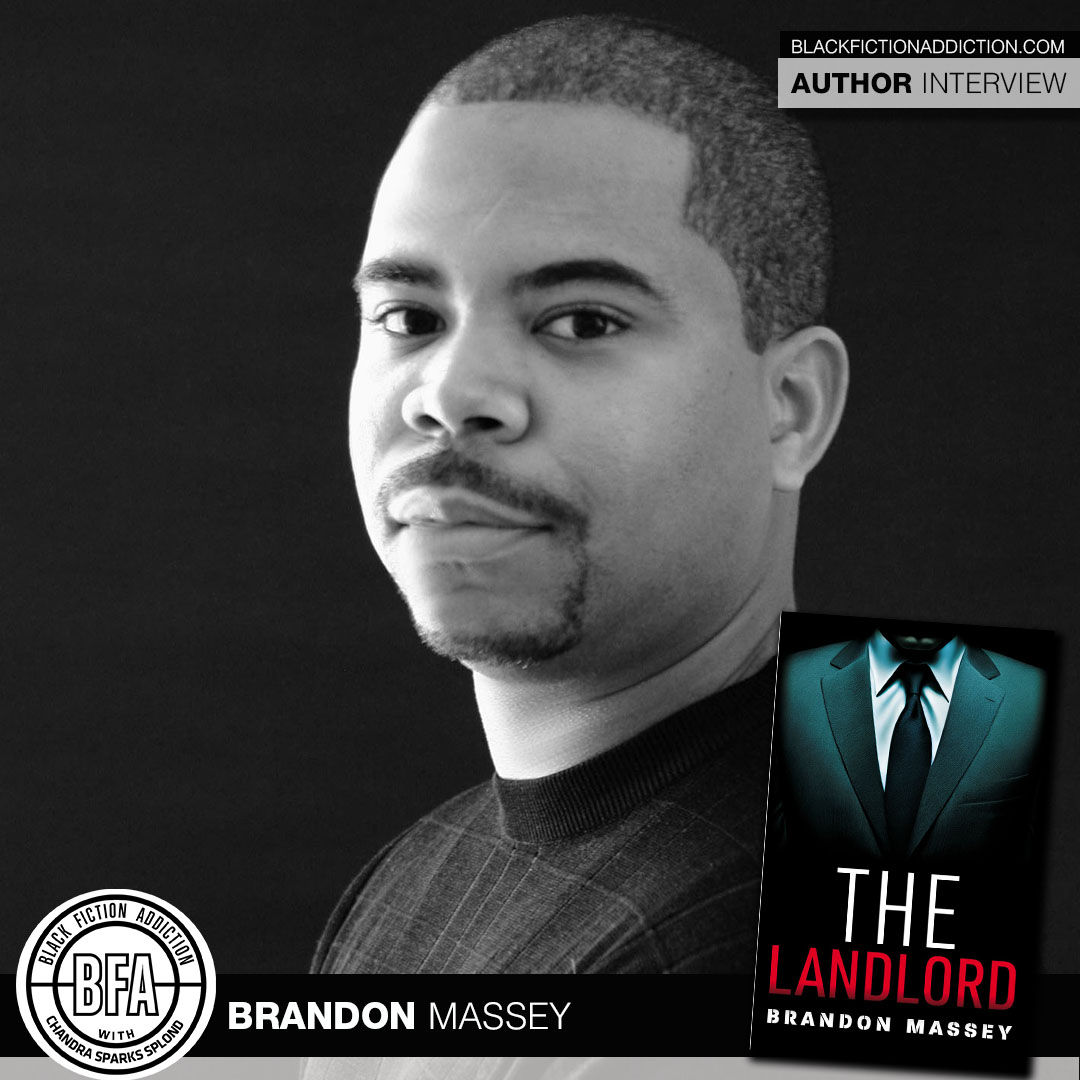 Brandon Massey gets personal in his latest thriller. I recently spoke with him about The Landlord.
Tell me about your latest book.
The Landlord is about a family who signs a lease for a luxurious rental home that seems too good to be true for the price—and of course, it is. They soon find themselves trapped in a web of deceit and blackmail orchestrated by a landlord determined to control their lives. It will take all their cleverness and courage to find a way out.
Why did you decide to write it?
When the idea for the book struck me, I knew I had to write it. It is a personal story, yet I think the family's situation will resonate with any reader who has ever been misled into circumstances beyond their control.
Who is your favorite character in the book and why?
I like all of the characters but Cam, the husband and struggling writer, mirrors me in many respects when I was in my mid-thirties and at a career crossroads. I drew from many of my own experiences in creating him.
What was the hardest part about writing the story?
Cam and Dez (husband and wife) don't always make the best decisions in the course of the story. I needed to ground their actions in the reality of who they are, their backgrounds, etc. That sort of thing is a challenge with every story.
If you were to write a book about your life, what would be the title and why?
Keeping On. The narrative of my life has been getting knocked down—and getting back up to put in work the next day. Keeping on.
What would you tell your 16-year-old self?
It will get better. Keep striving and keep the faith.
What is something readers would be surprised to know about you?
I think because of the genres I work in (horror and suspense) readers assume that I've had a traumatic life or that I lead some weird, twisted lifestyle. Nothing could be further from the truth. Many readers who have met me will say, "You aren't what I expected." I'm an ordinary guy with a wife, daughter, and two dogs, but I have a very active imagination. 🙂
Tell me about a book that changed your life and why.
A book I recently read that made an impact on me is WILL, the Will Smith autobiography. That man has led an incredible life, especially considering his violent family history. I found it inspiring.
What's next for you?
The usual—working on the next book. I plan to publish later this year.
---
Use the Black Fiction Addiction affiliate link to purchase your copy of The Landlord.
---
To learn more about award-winning thriller writer Brandon Massey, visit his website.