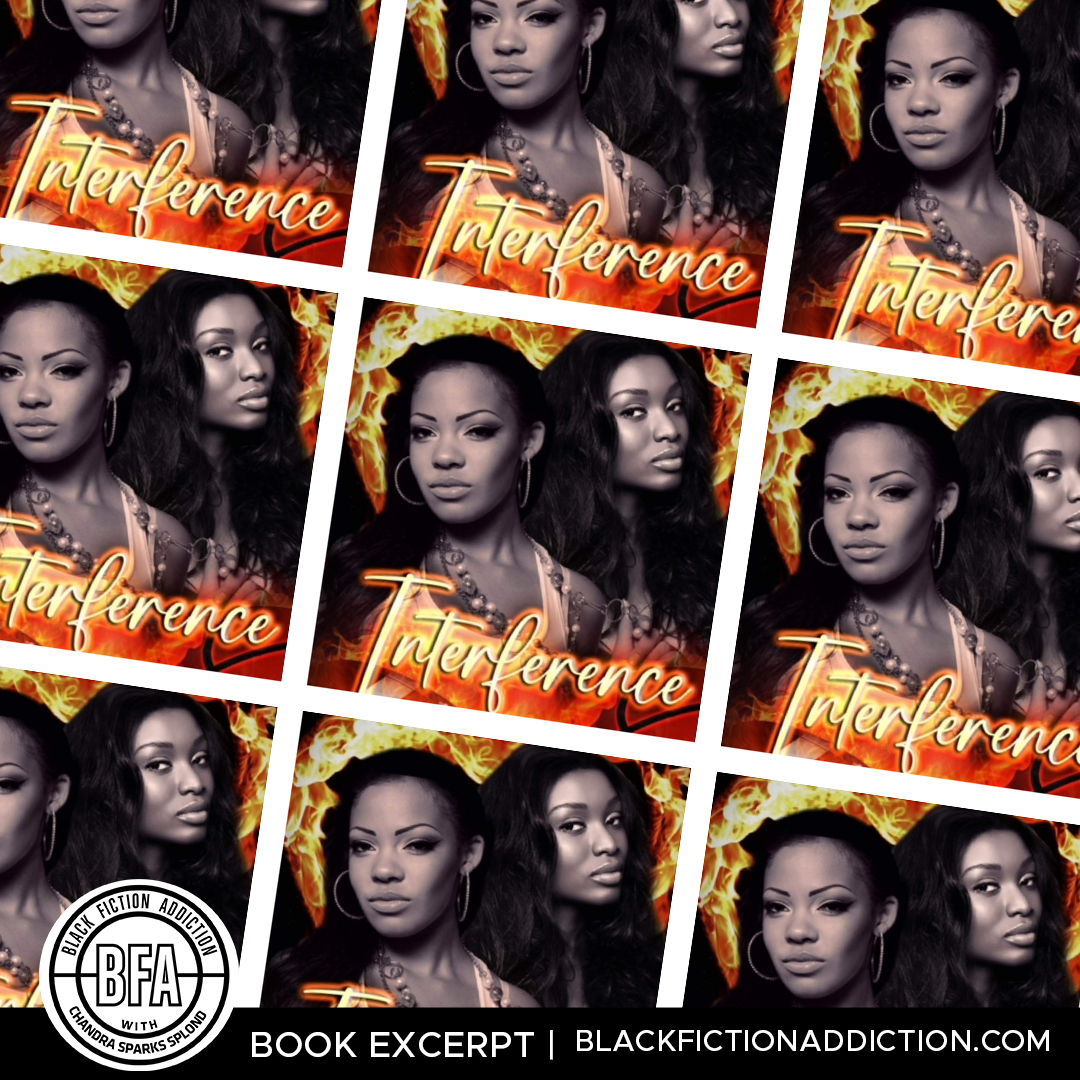 Are you ready for some football…drama? Author Sherron Elise is bringing the heat with the second installment of her Married to the Game series. Here's a sneak peek at Interference.
Book Excerpt
Tatum Watts sat in the rear seat of the chauffeured black Escalade trying her best to ignore the paparazzi and the flashes from their cameras as they surrounded the vehicle, hurling questions as they tried to get a shot of Tatum through the tinted windows. The attorney assured them that King's return to New York City would be discreet, but Tatum should've known news would leak to these bloodthirsty camera crews and news reporters. Her husband, King, had posted a seventy-five-thousand-dollar bail and was being escorted back to the city on a private jet. She wished he'd hurry so they could beat a speedy exit away from the annoying and intrusive questions.
"Tatum, do you believe King is innocent?"
"Will you be filing for a divorce now that these allegations have come to light?"
"Is it true that you're pregnant?"
Now how in the hell did that piece of news leak, Tatum wondered, as she'd just discovered two weeks ago that they were expecting and had shared the news with no one outside of their family.
Finally Tatum spotted King striding toward the vehicle, and the reporters and paparazzi were relentless as they accosted him. King's handsome caramel-toned features were a steely mask as he kept moving forward, not acknowledging any of the questions being tossed at him. King had just reached the vehicle when a big and burly white man wearing a tan trench coat pushed his way through the media fracas. Tatum's hazel eyes widened as the man brandished a pistol and aimed it at King.
"Rapist!" the man yelled before pulling the trigger.
Tatum screamed in horror as King was struck by the bullet. He then clutched his chest and fell to the ground.
Pandemonium ensued as Tatum darted out of the vehicle and tried to assist her fallen husband. Women wearing shirts with Rapist written on the front had sprinted forward and started to chant, "Protect our women!" Tears coursed down Tatum's cheeks as she cradled King's head.
"I'm sorry, Tatum. So sorry," King muttered before a quick intake of breath. He then closed his eyes.
"You all heard him! He just apologized for the rape! He's guilty," a woman exclaimed.
"King, baby, wake up. Please!" Tatum screamed.
"The rapist is dead. It's what he deserves," a man's voice chimed in.
Tatum released another scream of grief and agony as she held the lifeless body of her college sweetheart in her arms.
---
Use the Black Fiction Addiction affiliate link to purchase your copy of Interference.
---
To learn more about Sherron Elise, visit her website or connect with her on social media.
www.facebook.com/authorsherronelise
www.instagram.com/sherronelise