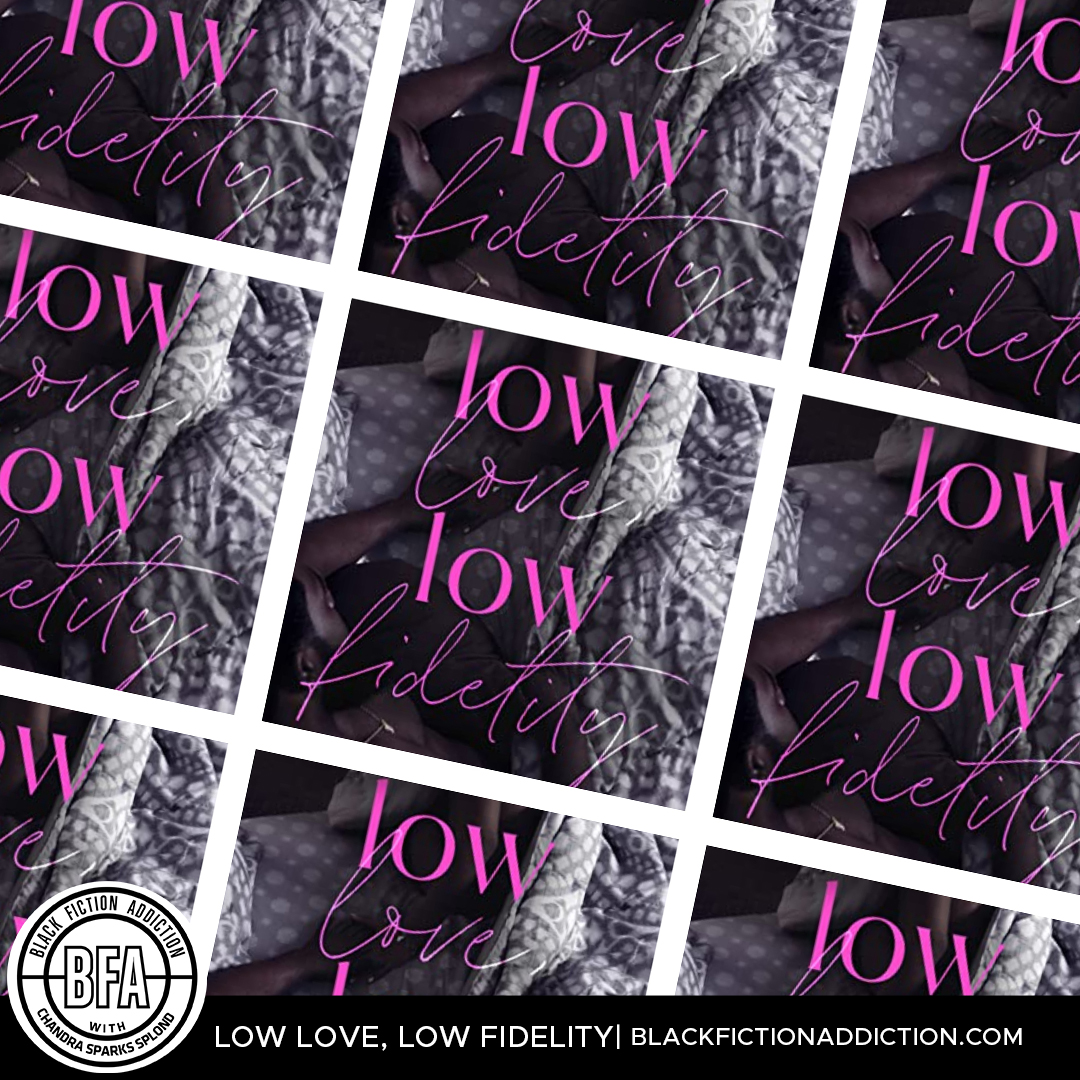 Love Belvin has a new standalone novel that is already receiving rave reviews. Check out Low Love, Low Fidelity.
About the Book
Fidelity isn't black and white. When you marry young and for the wrong reasons, you can easily choose the wrong partner, costing you something you cannot recoup: time.
Lennox Curry, at twenty-eight-years-old, has made the difficult, long-awaited decision to leave her marriage of eight years. It's taken just about the length of the union for her to come to terms with it not being healthy for her. Lennox tried to create a life with her husband for years. But now, she's just about emotionally bankrupt. It's been so severe, Lennox is finally ready to make a major shift in her world.
Tobias Elliott has known Lennox since he was nineteen. His affection for her was unusual and prevailing. He may have lost her due to a youthful mishap, but he's never forgotten her. He'll also never forget how her family influenced Lennox to marry another man, believing he was better suited because of his impending professional basketball career.
In Low Love, Low Fidelity, we walk through Lennox's heroical journey of choosing love the second go-round. She's the only one advising her heart nowadays, and it's beating for one person. Tobias is ready to love and honor Lennox in a way she's never had the benefit of experiencing. While they get their second chance at love, we'll see them sort out the details of the baggage made from not giving their love a chance when it was first presented. We will experience their happily ever after.
Note: New readers will experience a woman's journey to choose herself, and to correct an adolescent mistake made by ill-advisement. Readers, already belonging to the Love Belvin Universe, will do the same while enjoying cameos from previous clients.
Publisher's Note: Low Love, Low Fidelity is a standalone. This book contains angst, violence, profanity, and sexually explicit content. If any of these elements is not what you prefer between the pages of a novel, this is not the venture for you.
---
About the Author
Love Belvin is a native of the Tri-State area and now lives in the Delaware Valley. She's an avid reader and enjoys dinner parties with her closest girlfriends. While she enjoys many things, nothing excites her more than curling up with a glass of wine and a good romance novel.
Love has been given the moniker "adult contemporary series queen." She is the author of the "Love's Improbable Possibility," "Waiting to Breathe," and "Wayward Love" series. Her one standalone, "Love's Inconvenient Truth" is available. Love Belvin is also the co-author of the "Connecticut Kings" series. She penned the compelling and popular "Love Unaccounted" series. She recently completed her latest captivating series, "Prism."
You can find Love on her website www.LoveBelvin.com
Facebook @ Author – Love Belvin
Twitter @LoveBelvin
Instagram @LoveBelvin
Love's a regular on Goodreads.
Sign up to receive emails from her team (#TeamLove) -> http://eepurl.com/6ejjv
---
Use the Black Fiction Addiction affiliate link to purchase your copy of Low Love, Low Fidelity.