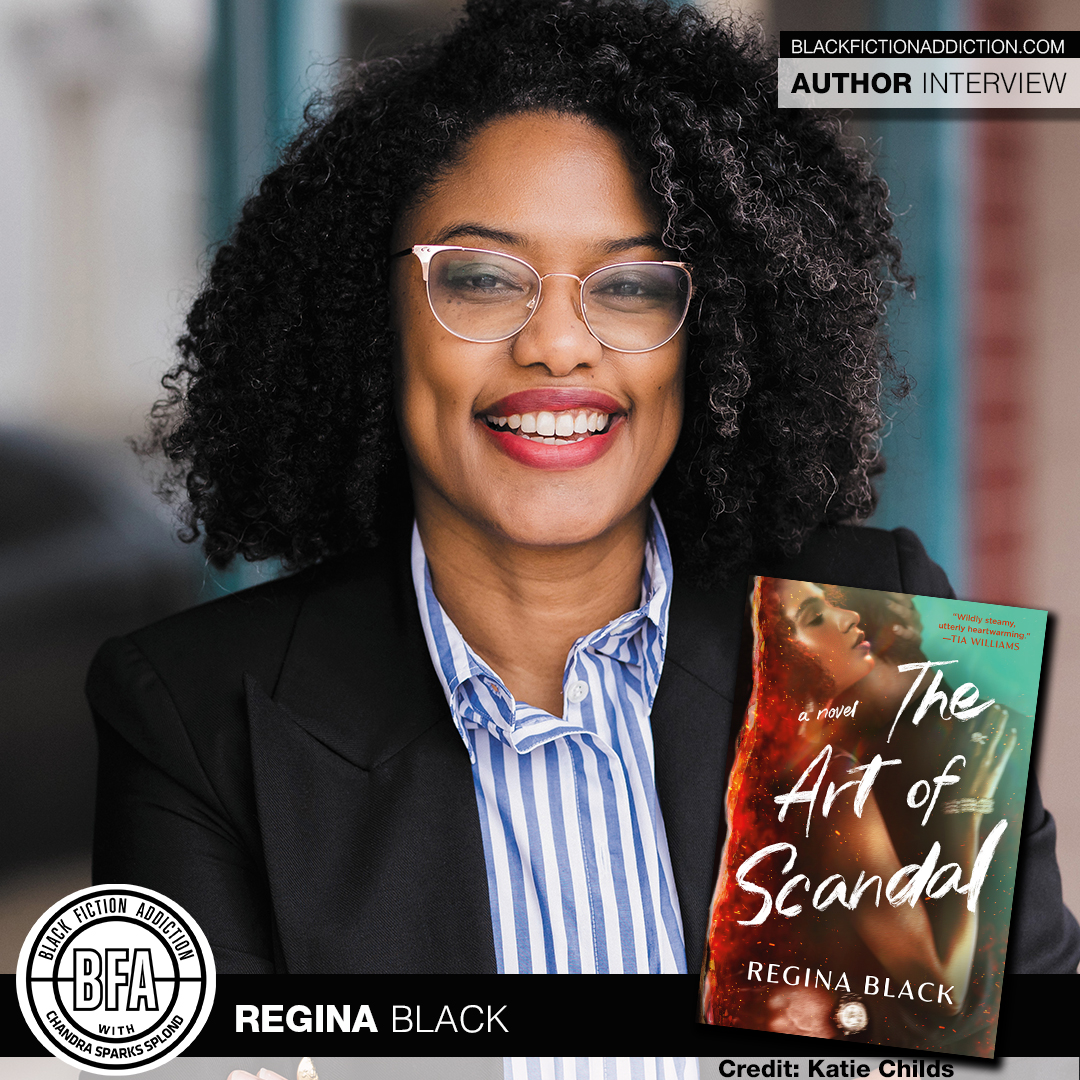 What happens when a woman decides to reexamine her life after a betrayal? Author Regina Black explores the issue in her latest release, The Art of Scandal.
Tell me about your latest book.
The Art of Scandal is a contemporary romance about a woman who agrees to fake a perfect marriage for her cheating husband's political campaign in exchange for a million-dollar divorce settlement but starts questioning her life choices when she meets and starts falling for a handsome young artist with scandalous secrets of his own.
Why did you decide to write it?
I wanted to write a story about a woman who is forced to reexamine her life after a huge betrayal. I think people underestimate how much of a woman's identity is often consumed by her role as a wife and mother. I wanted to tell a story about someone realizing that the woman she used to be was still buried inside her somewhere.
What do you want readers to learn from the story?
That it's okay to reserve part of your life for things you're passionate about. I think that's easier to do when we're younger but tends to feel like something we deprioritize as we age. Our passions are a big part of what makes us who we are.
What do you want readers to learn from your life?
I stopped writing for almost a decade but never gave up on the dream of having a book published someday. It's never too late to pursue your passion.
If you could pick another profession, what would it be and why?
I love cooking and everything related to the culinary industry, so I would probably be a chef or a restaurant owner.
When did you fall in love with the written word?
At a very young age. I was an early reader and wrote my first poem when I was eight years old. I can't remember a time in my life when I wasn't a voracious reader.
What's something readers would be surprised to know about you?
I'm an identical twin, and I'm also married to an identical twin.
What books have you read lately and loved?
Terah Shelton Harris's debut One Summer in Savannah is an absolute powerhouse—gorgeous, lyrical, and challenging. I also read and loved The Space Between Worlds by Micaiah Johnson and Ride or Die by Shanita Hubbard.
What books are you excited to read?
A Love Song for Ricki Wilde by Tia Williams is at the top of my can't-wait-to-read list. I'm also really looking forward to reading Frequent Fliers by Noué Kirwan. I loved her debut, Long Past Summer. I've already read Sex, Lies, and Sensibility by Nikki Payne, her follow-up to Pride and Protest, and it's absolutely brilliant. I can't wait to have it on my shelves. There are also amazing romance debuts from Myah Ariel, Etta Easton, and Aurora Palit that I'm really looking forward to next year.
What's next for you?
I'm working on another contemporary romance. It's a second-chance love story about a one-hit-wonder country music star who lied about writing his most popular song. His chance for a comeback is jeopardized when he's blackmailed by the actual songwriter, the daughter of a Black country music pioneer who he's secretly loved since high school.
---
Use the Black Fiction Addiction affiliate link to purchase your copy of The Art of Scandal.
---
To learn more about author Regina Black, visit her website or connect with her on social media.
Website: www.reginablack.com
Instagram: https://www.instagram.com/reginablackwrites/
Twitter: https://twitter.com/reginablkwrites
Substack: https://reginablackwrites.substack.com/