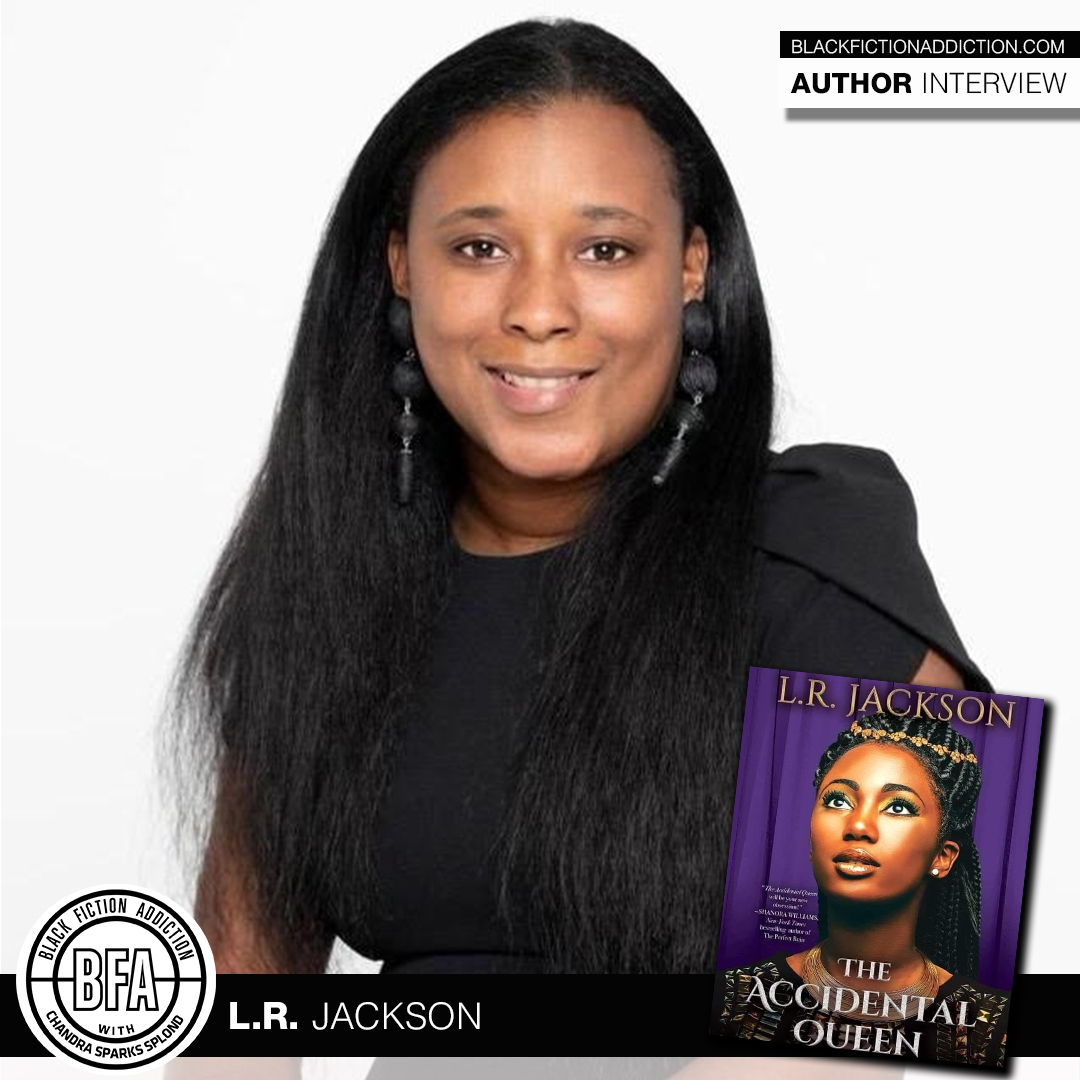 Author L.R. Jackson took an obsession and turned it into her latest release. I recently spoke with her about The Accidental Queen.
Tell me about your latest book. 
My latest book is titled The Accidental Queen. It's a second chance romance as well as a forbidden romance. It centers around an African king who reconnects with the love of his life who has no idea he's royalty.
Why did you decide to write it? 
It had been brewing in my head for years. And I'm obsessed with African royalty.
Who is your favorite character in the book and why? 
My favorite character in this story is Ebony. I loved writing her journey from her troubled past to her victory.
What was the hardest part about writing the story? 
Creating a fictional African country. I wanted it to have similarities to the real country, however, I've never visited Africa. I had to rely on my creativity for this one.
If you were to write a book about your life, what would be the title and why? 
I'm too private so I doubt that will ever happen. But if I did it would be titled: This is My Story.
What would you tell your 16-year-old self? 
You did it. You achieved every goal you wrote down, but you will add more to achieve as you get older.
What is something readers would be surprised to know about you? 
I'm also a certified bee keeper.
Tell me about a book that changed your life and why. 
Think and Grow Rich by Napoleon Hill. My father made me read it at a young age, and it made me love anything business related.
What's next for you? 
Creating more black love stories filled with angst, steam, and suspense.
Do you have anything you would like to add? 
Yes. Readers, bloggers, and platforms that give authors a voice are absolutely AMAZING!
---
Use the Black Fiction Addiction affiliate link to purchase your copy of The Accidental Queen.
---
To learn more about romance author L.R. Jackson, visit her website or connect with her on social media.
https://www.blackodyssey.net/lrjackson
Facebook: Author L.R. Jackson
Instagram: @lrjacksonauthor
Tik Tok: @authorlrjackson