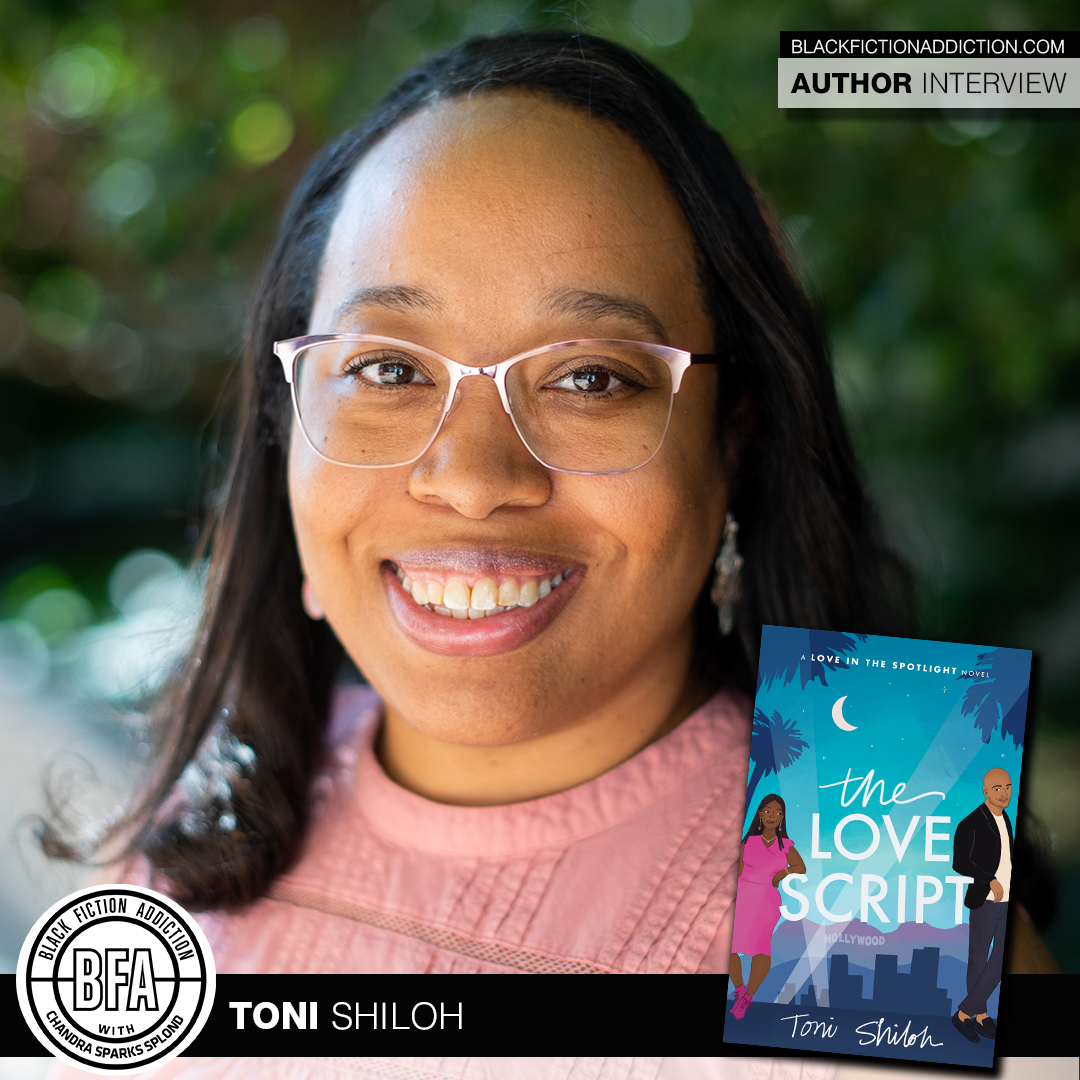 Author Toni Shiloh is tackling faith and Hollywood in her latest release. I recently spoke with her about The Love Script.
Tell me about your latest release.
My heroine Nevaeh Richards is a Hollywood hair stylist. She also works in a salon and does house calls for the rich and sometimes famous. It's at one of her personal client's house that she interacts with hero, Lamont Booker. He catches her from doing a face plant but a snapped photo by paparazzi makes it look like more than it really is. Enter fake dating to save his reputation (Hollywood's Christian actor) and the faith he wishes to promote. It's in all the glitz and glam that they discover love and a deeper faith.
Why did you decide to write it?
I wanted to do something fun but also something glamourous. Hollywood seemed like the perfect setting to achieve both.
What was your most memorable experience writing this book?
I really enjoyed adding pop culture references to the book. I think I probably laughed at my own jokes as well.
Which character in the book would you like to have as a best friend and why?
Definitely Nevaeh. I think she would help boost my confidence and always ensure my hair looks great. 🙂
What's something readers would be surprised to learn about you?
Good question! Maybe that I start learning languages and then stop. I'm not sure why I never read "the end," but it's always fun in the beginning.
What do you like to do when you're not writing?
I am usually reading or watching k-dramas.
What's the most difficult part of being an author?
Revising! For me, it's hard to figure out just what changes need to be made to improve the book. That's why I'm so thankful for editors.
What's next for you?
I'm currently working on revising book 2 in this new series. A Run at Love will release May 7, 2024.
Do you have anything you would like to add?
No. I really appreciate you having me here and sharing about The Love Script.
---
Use the Black Fiction Addiction affiliate link to purchase your copy of The Love Script.
---
To learn more about Toni Shiloh, visit her website.